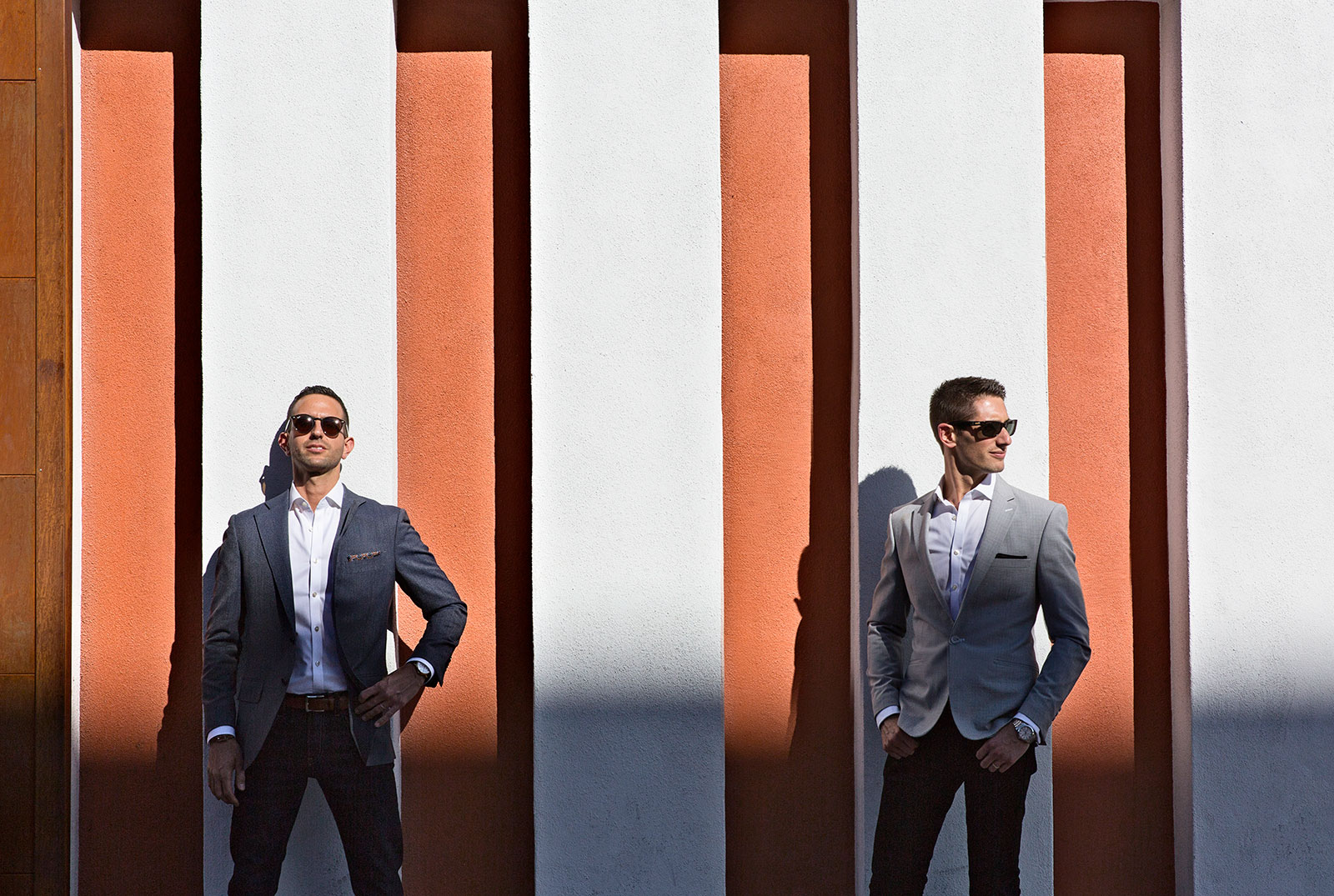 Beautiful people, beautiful minds sharing obvious love for one another.
Alex and Lior, Engaged.  
A little insight for what will take place on the wedding day, JMC played with lines and geometry and photographed a well photographed downtown area in a new way.  Followed by a stop at Red Rock and some more intimate moments captured at this couples home.