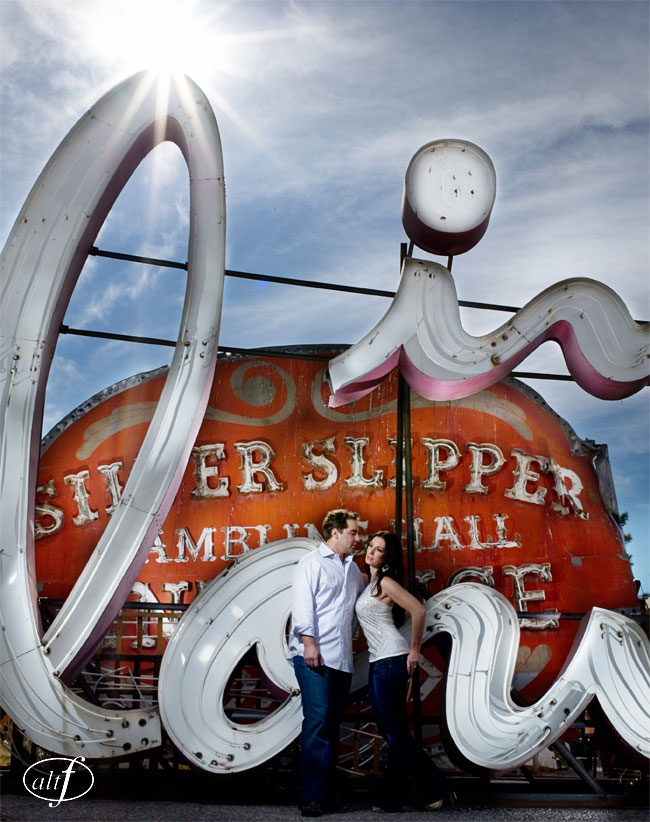 I always look at an engagement session as a little taste of the wedding day – a sample of how the flavors will mix and come together.  Needless to say, this couple has me wanting more.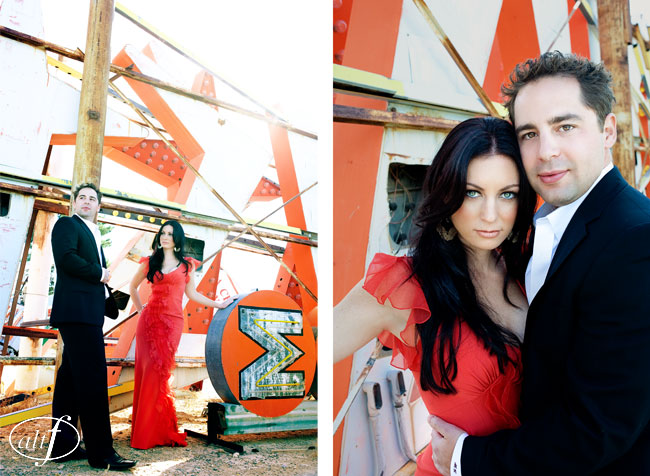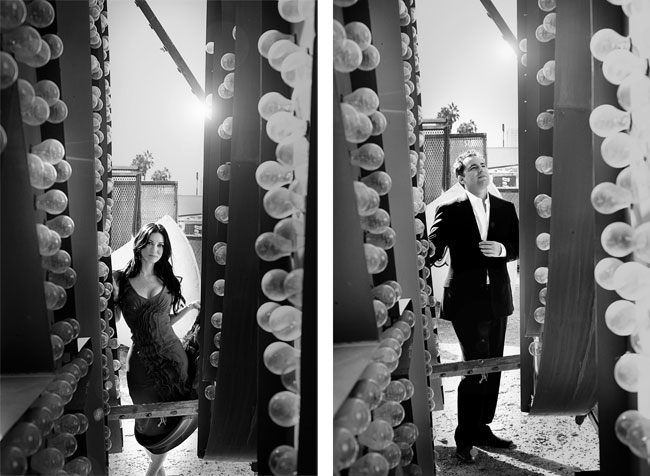 The Neon Museum is one of my favorite locations.  We are there often but Dan, the "Keeper of the yard" always mixes things up, moves pieces and has fun with the history that I feel like it's a new location everytime we arrive.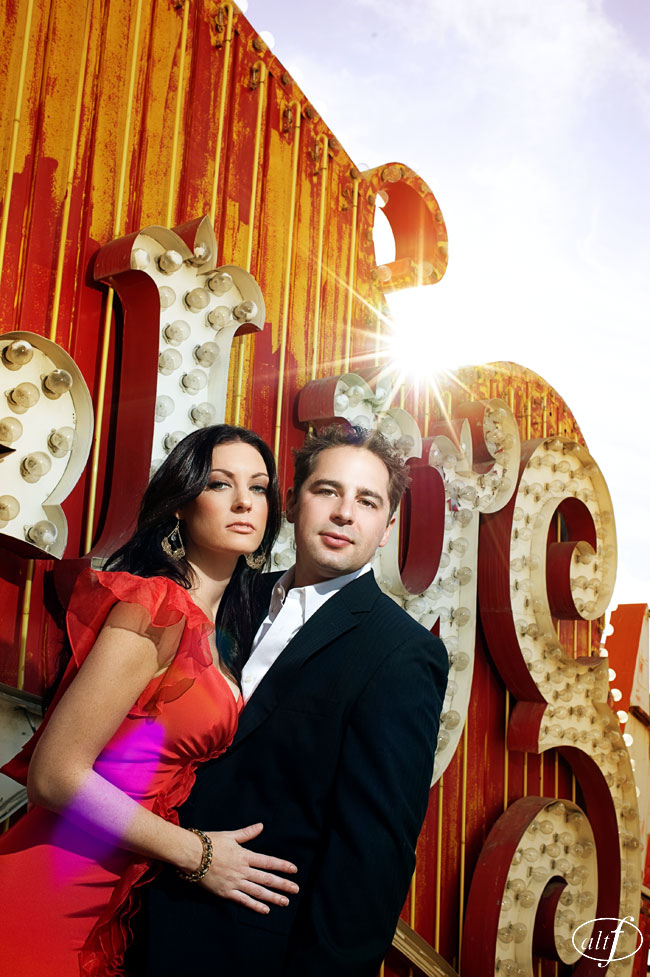 Do you growl or purrrrr… Jessica is FIERCE!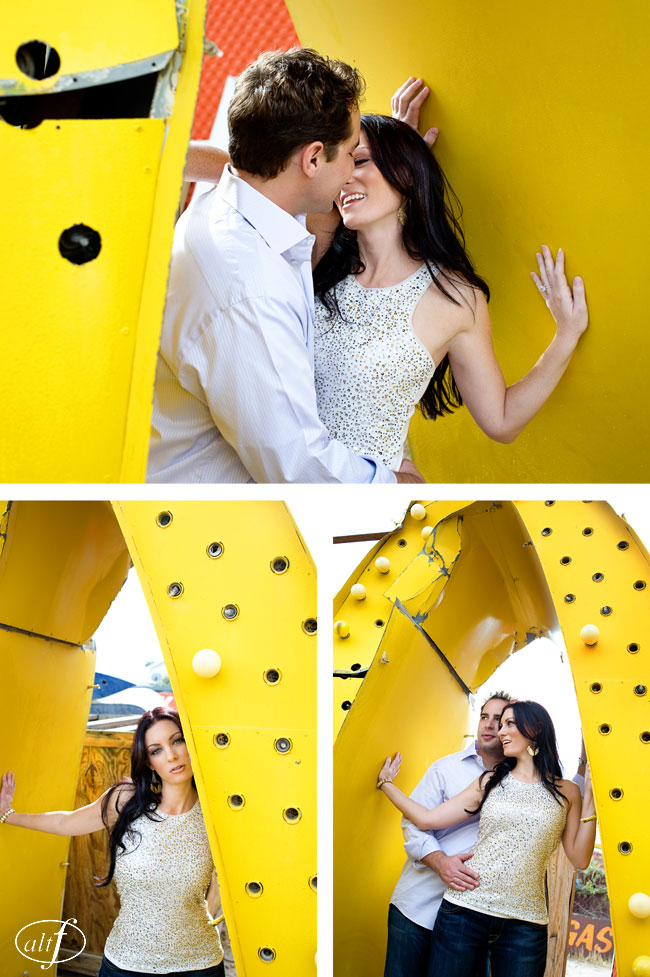 Simply stunning… I am drooling over this Spring wedding at the Four Seasons – I promise more great pictures then.
-dc