blog post by jmc   ***updated 
Roadside Families was a project we did a couple of years ago while on a 9 city speaking tour. It was a "pay it forward" type of project, inspired by David Williams, where we photographed photographers families along our trip and gave them a print to hang on the wall, the only thing they had to agree to was to pay it forward by photographing two other photographers families willing to do the same. It was a huge success which we ended up photographing 37 families (several who had not had a family photograph taken ever or in several years) all around the country. Well the project has been so close to our heart that i've just been waiting for an opportunity to restart it.. And that's exactly what I am doing while i'm out across the country speaking this August.
So if you would like to be a part of the project, below is where i'll most likely be going through and the dates. You will have to meet me on my route during a time i'll be sliding through the area. Those who i photograph will be obligated to photograph another photographers family that's willing to also move the project forward, and also photograph one family that can not afford the services of a professional or has some special need or is deserving in some way. You will also be obligated to give them a "physical" print – ready to hang on a wall.
Email me at 13@altf.com if you would like be considered to have your family photographed along our way. (i'll also be setting up a facebook page soon for this as well.)   *** updated    Just added a facebook page for the project, please visit and hit the like button…**
Aug 10th Heading north from Raleigh to NYC right after speaking at WPS

View Roadside Families Aug 10 – 2011 in a larger map
Aug 11 Heading South From NYC through PA down 81 to about Salem, VA

View Roadside Families Aug 11th – 2011 in a larger map
Aug 12 Heading west Through Knoxville, Nashville, and to Memphis.

View Roadside Families Aug 12th – 2011 in a larger map
Aug 13 West to Little Rock AR, where i am doing a VeryAltF.com workshop

View Roadside Families Aug 13th – 2011 in a larger map
Aug 16 -After the Veryaltf workshop i'll head north up to K.C. where i'm keynoting Aspire Kansas City. This will take me right through Joplin which i am trying to do something special for.

View Roadside Families Aug 16th – 2011 in a larger map
Sept 1. and for the West coast, after a trip to Burning Man, i'll head south from reno through san francisco down the coast of California.

View Roadside Families Sept 1rst – 2011 in a larger map
Sept 2. Then finally i'll finish off the trip by continuing down the coast through LA, OC, San Diego and u-turning back up from the Salton Sea heading back home to Las Vegas.

View Roadside Families Sept 2 – 2011 in a larger map
this last leg may be split into two days.
Below are images from the original 37 families shot in 2008, i'm sure you'll recognize some photographers that joined in along with the last image of David Williams who actually inspired the whole project.

***UPDATED We are very happy to announce that Simply Color Lab that generously helped sponsor the 2008 Roadside Project is again onboard as a sponsor the 2011 Roadside Families Project! We love these guys!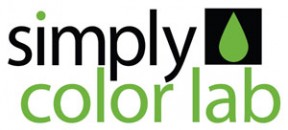 **** Just added our Fabulous album company, Finao, as a sponsor to the project! Sweet!. If you want to know what kick ass albums look like check them out.