We have been on the run these last couple of weeks.  We shot a beautiful wedding at Canyon Gate Country Club for some close personal friends and then the day after we jumped on a plane to Mexico where we had a chance to photograph a stunning beach side wedding with an absolutely cool bridal session a few days later, all in Playa Del Carmen.  Home from Mexico we had two days to wash and repack for a quick trip to Denver to cover a gorgeous brunch then back for another two days to prep and pack the RV and head out for a personal vacation with our Best (John's since high school) friend Robert.  There was no time to blog in between so now I will catch you up over the next couple of days.   First, our RV trip (which we just returned from) is, in fact, out of order but I want to bury the trip in the past and let the gorgeous weddings we shot stay on top of the blog much longer.
The first stop was the south rim of the Grand Canyon.  On the way there we received our first clue, we started to smell diesel.  With a quick stop at a flying J for fuel and to check things out…. Open up the slide and notice we have no fuel cap:  There's the problem! diesel sloshing out all over the place.  We fuel up and make a temporary fix until we can find a place that has a fuel cap.  We get our fuel cap replaced in Williams AZ,  very cute town!
Below, the Grand Canyon.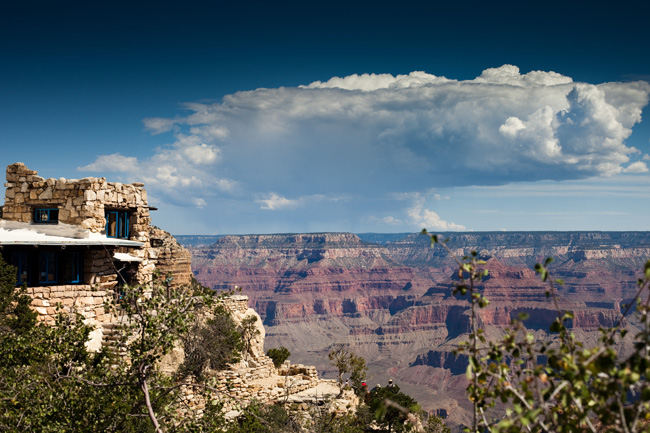 Guess what I forgot to bring?  Our cell phone chargers.  After we left the Grand Canyon and headed to Monument Valley we occasionally could still smell diesel.  We pull over and check it out even though I know that diesel smell tends to linger a lot longer then gas. Small drip from the back, but with the engine too hot to tinker around with we decide to go the next 20 miles to the RV resort we were planning on staying at and let the engine cool down so we can investigate.  We didn't make it.  After 10 miles we lost a lot of power and had to pull over.  A high pressure fuel line popped off..  made a quick fix and headed back to the nearest service station.  Kayenta, AZ.  We pull into the only service station in town to find out that the mechanic went home and would not be back until the next morning.  So our 2nd campsite was not as grand as our first but we have no choice but to stay over night and spend a good part of the next day getting the fuel line back with the help of the mechanic.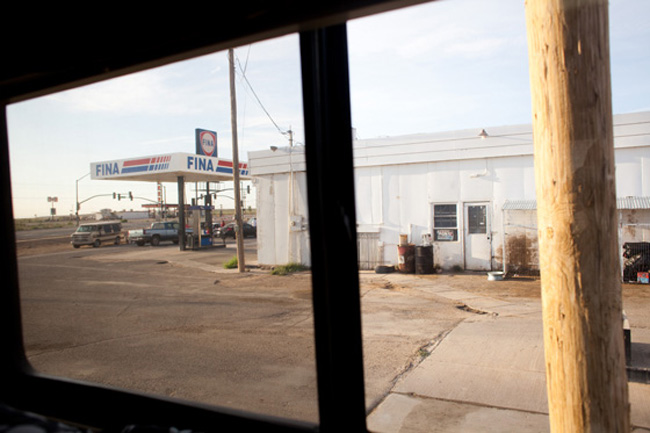 RV fixed!  Monument Valley, and a cool RV resort in Gouldings.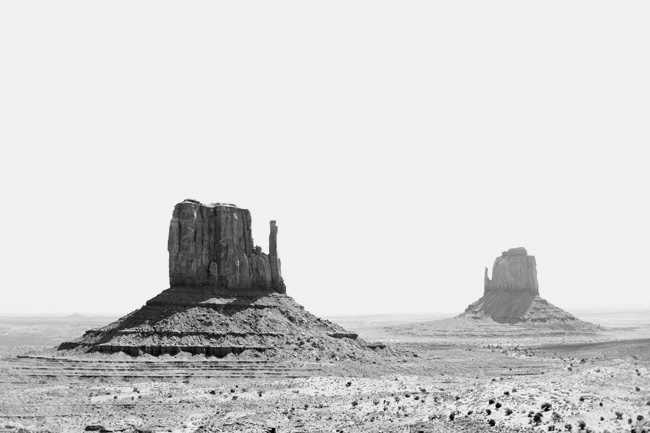 Leaving monument valley the next day, we are one day behind.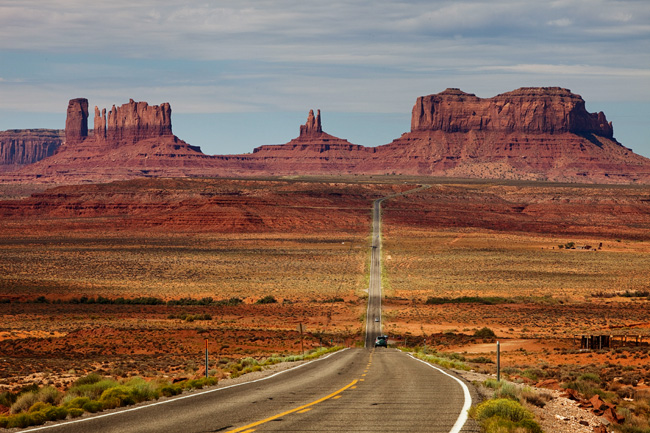 Below the Mexican Hat..   shot by Dalisa with a drive by style..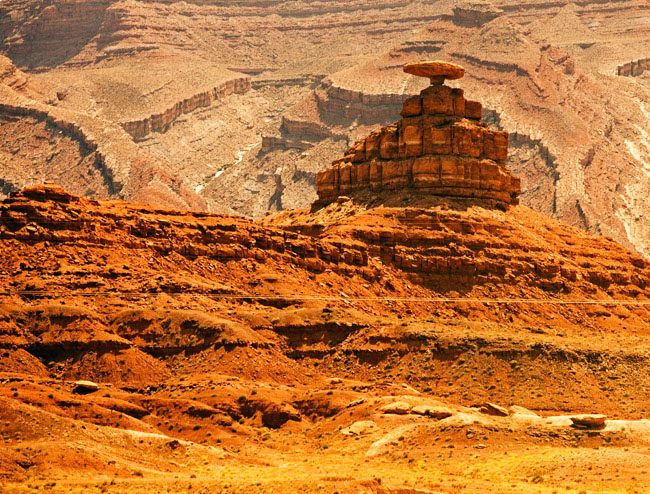 Next stop was Moab and into Canyonlands.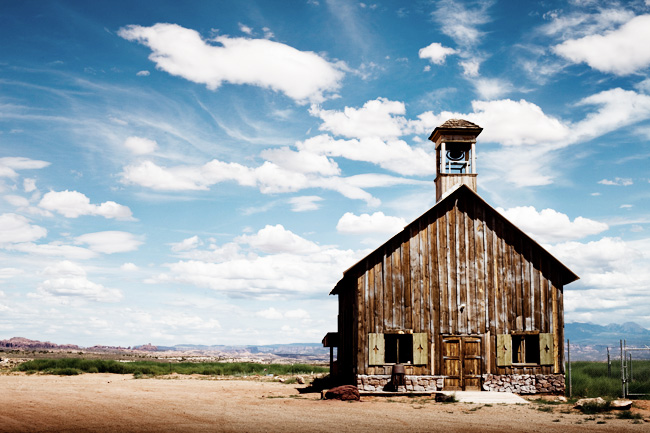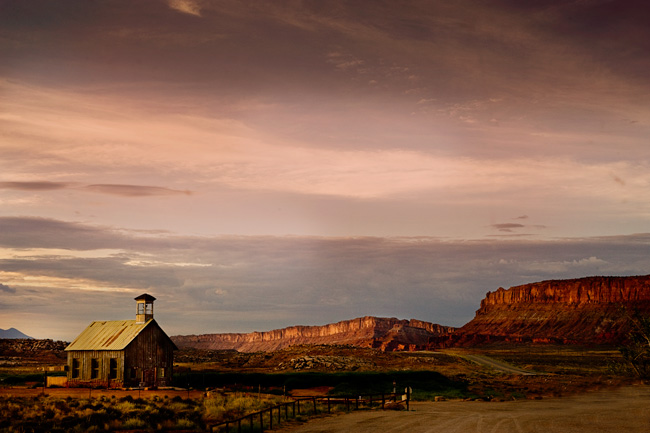 Heading up to Island in the Sky.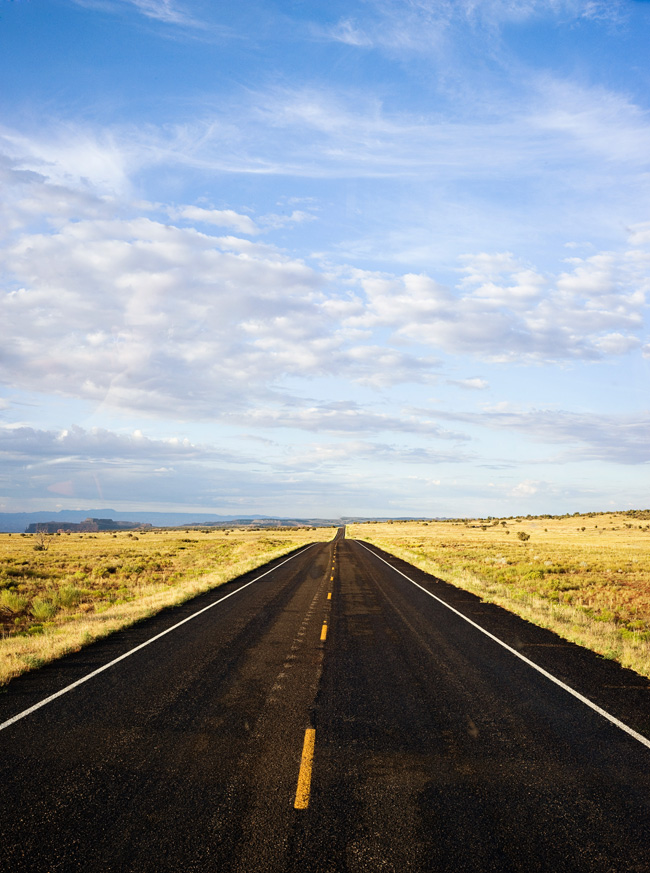 Archview, Canyonlands.  Looks like another planet.  I love the southwest!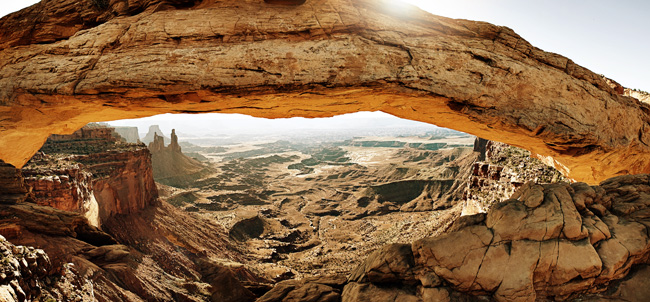 On to Zion.  But just before, I break down and buy a phone charger.  back to being connected.  kinda..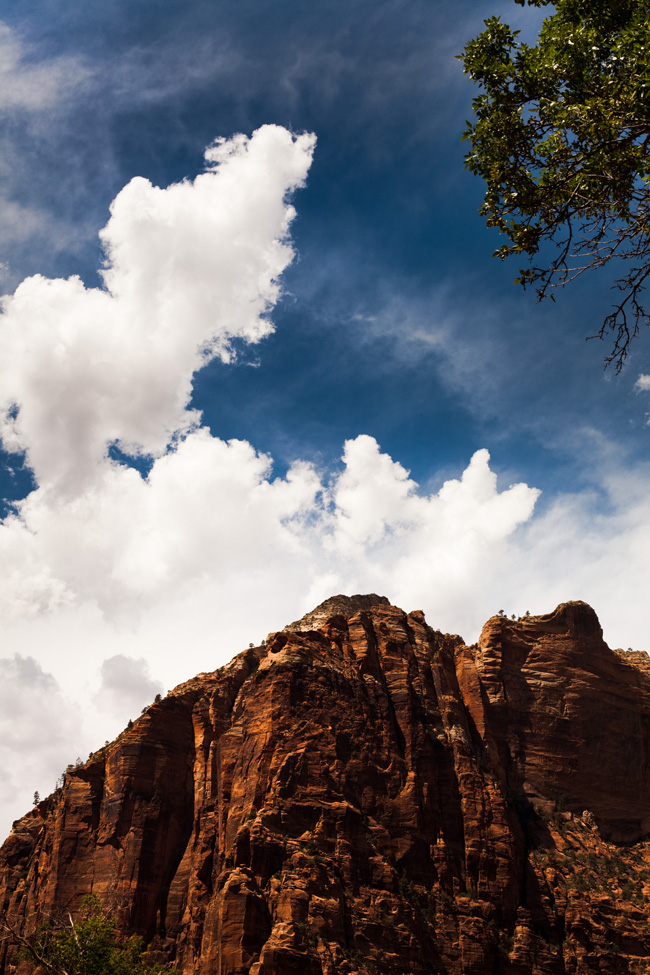 Zion is always beautiful! Even in 105 degree heat.  We don't go on any hikes, its just too hot and opt to hang out at the rv park in Springdale with just one short trip into the park.   The following day we plan to leave first thing in the morning so we can get home.. it has just been a long week!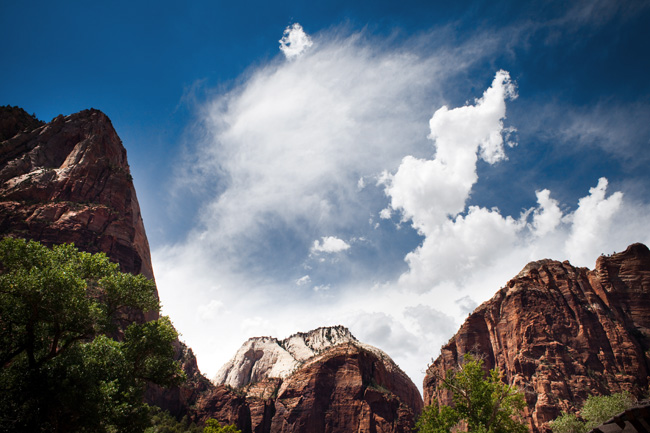 Good Bye Zion – three hours to Vegas. Mr. RV is running great.  St. George – two hours from home. RV is running great.  Pass St. George and entering the Virgin River Gorge, a windy and winding down hill road that is notorious for really bad accidents.  In the middle of the gorge, engine dies, power steering gone, switch to N and try to coast to a part where I can pull over,  struggling without power steering to stay on the road.   Almost a mile of coasting and I find a place to pull this 40′ thing over.   Guess what?… engine won't restart and our fully recharged phones are useless, read zero, bars..  I start to tinker around with the engine as Dalisa hits the service manuals and Robert starts to flag someone to call for help.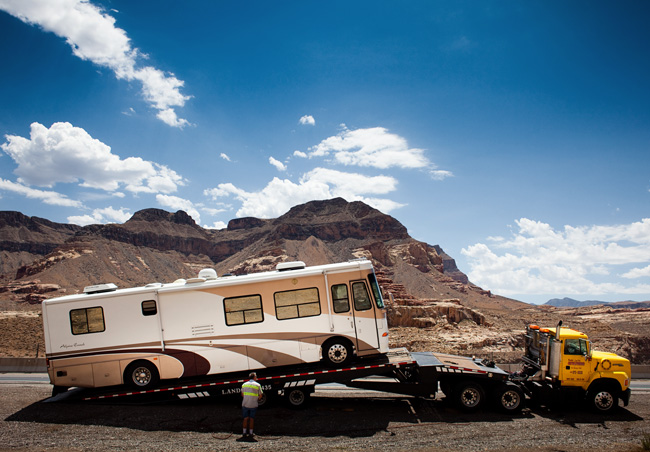 1 hour later highway patrol arrives and call's AAA for us and we wait several more hours until a tow truck gets to us.  2 more hours to get the rv up on tow truck then back to St. George.  Entering St. George we get stuck at the Port of Entry, 45 minutes later with over-height fine (over 15 feet on the tow truck) we get on our way to the garage.  Get there after hours and the overtime rate applies.  Diagnose the problem and find out that they don't have the part and will have to wait unit the morning to order it..  We are so close to home..  we wait it out again, now not just a day behind but also a day over.    They get the part in the morning and fix it by 2pm and we are on our way.
Heading home.  1 hour away, we start to smell diesel again.  Pull over, same fuel line and back to problem number 2.  Fix it the best we can and keep going…  driving mostly 45mph …   fix didn't work.. pull over again, fix.  keep going… damn it,  we are going to get home!  Pull over again, fix.  Made it home smelling like diesel and grease and hot (generator turned off with a half a tank leaving us with no AC for the home stretch)…   the dogs are happy to be home, we are happy to be home.  The end of a long Adventure! What did we learn? One, that the first problem you find isn't always the problem. Two, that RVing isn't all that plush and easy going.  And Three 50 hours of broke down time and umpteen rummy games, dalisa is a rummy goddess,  she consistently  trounced us game after game… Dalisa is the Rummy Queen…
BTW: a few more images can be found in my facebook album, yes after much coaxing Dalisa has got me on facebook, so friend us if you are up for it!
John Michael Cooper


">
Dalisa Cooper


">
Oh, and thanks for reading through this very long post!