photography and blog post by john michael cooper
My personal photography project for this year was to skip burning man and instead spend some time ironically on a different type of dry lake bed, The Bonneville Salt Flats. It's been about a decade long dream to get up to the salt flats to attend the annual Speed Week for land speed racing. Although it's not Black Rock City there is a lot of art there and great people to meet. The art of Bonneville is all about the art of the car and the art of speed, and it has been my main motivation to experience it at least once. Like any dry lake or flats there is just a surreal vibe while you are out there with so much negative space all around with brilliant white clouds and amazing blue skies that meet the flat horizon.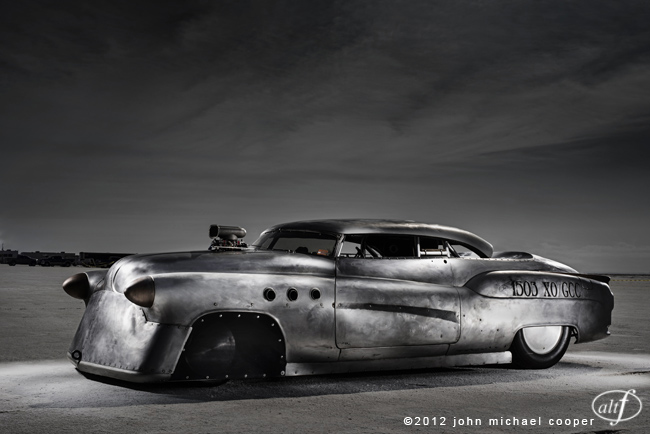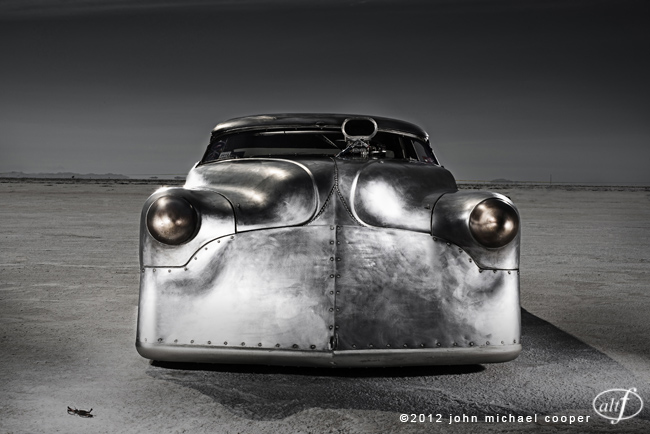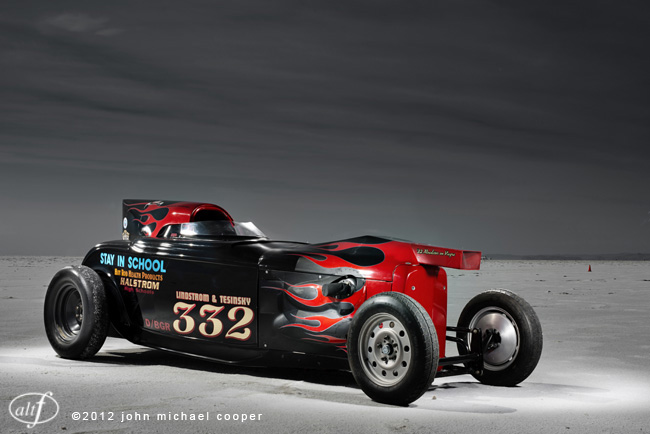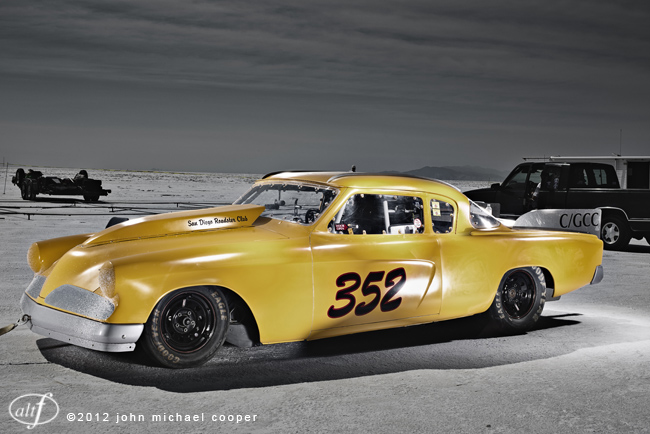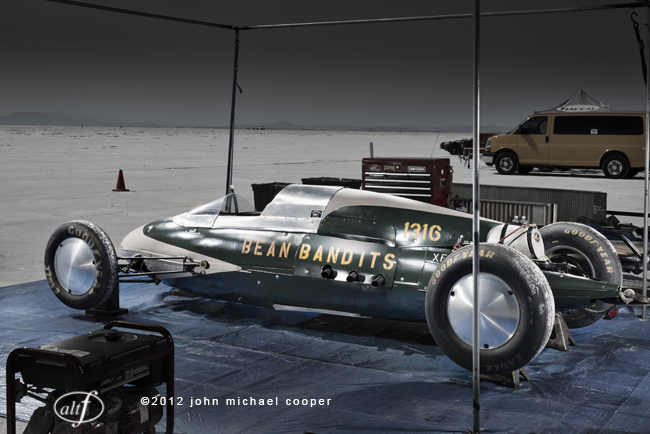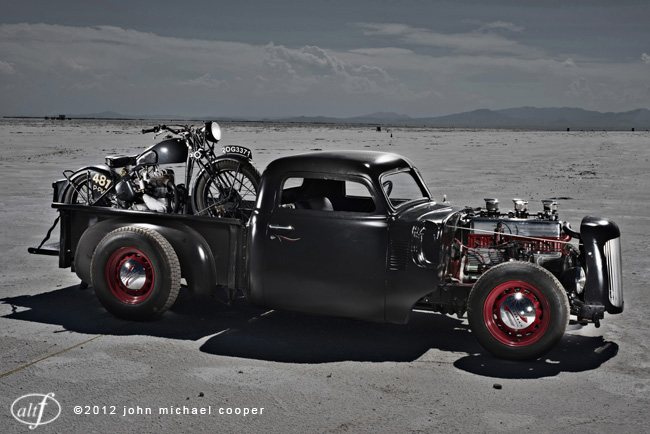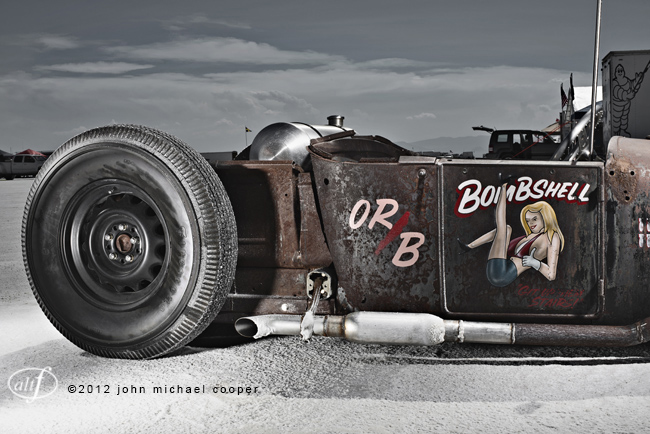 Not all of the cars were there to run down the "black line", there happens to be all sorts of "ratrods" that gather there during speed week from all across the country. The town of Wendover pretty much turns into a ratrod city. Pretty cool.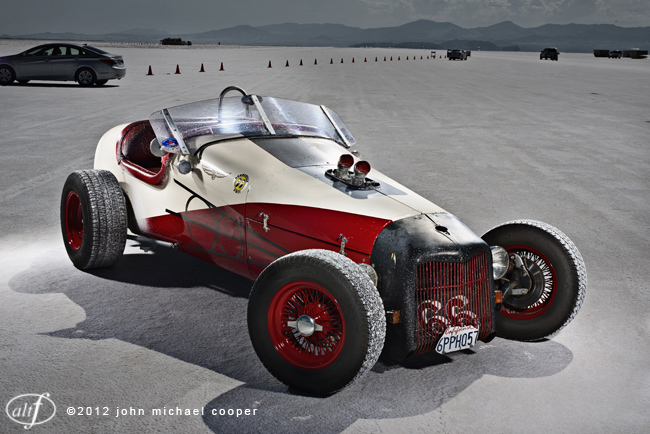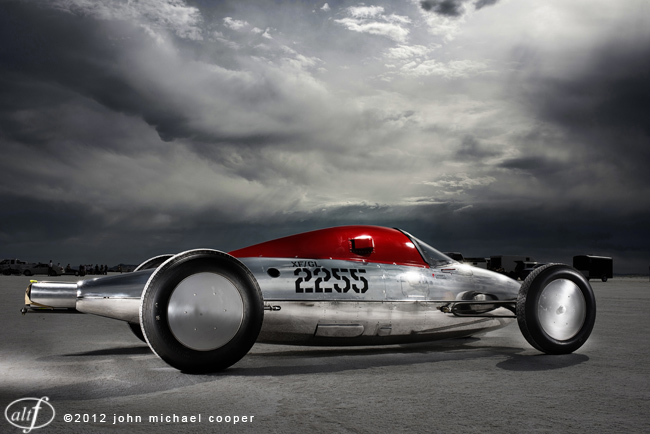 There are so many different types of cars and classes from motorcycles to streamliners to my favorite – the "belly tankers".  Built around vintage military under wing fuel tanks, these lakesters have been making runs down Bonneville since the 40's and 50's. I think i want one for myself, i can just see one of these parked in the studio.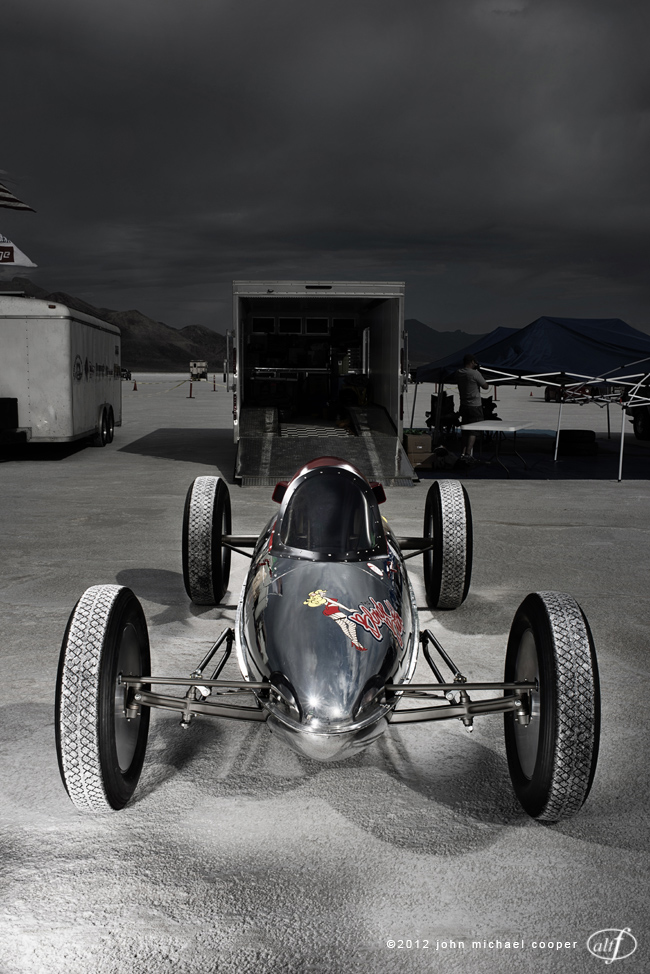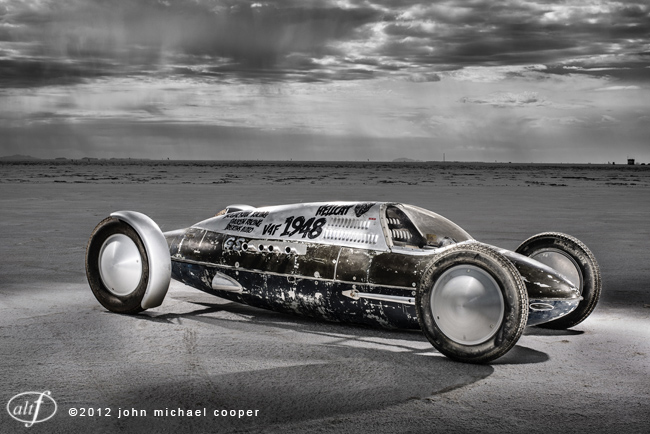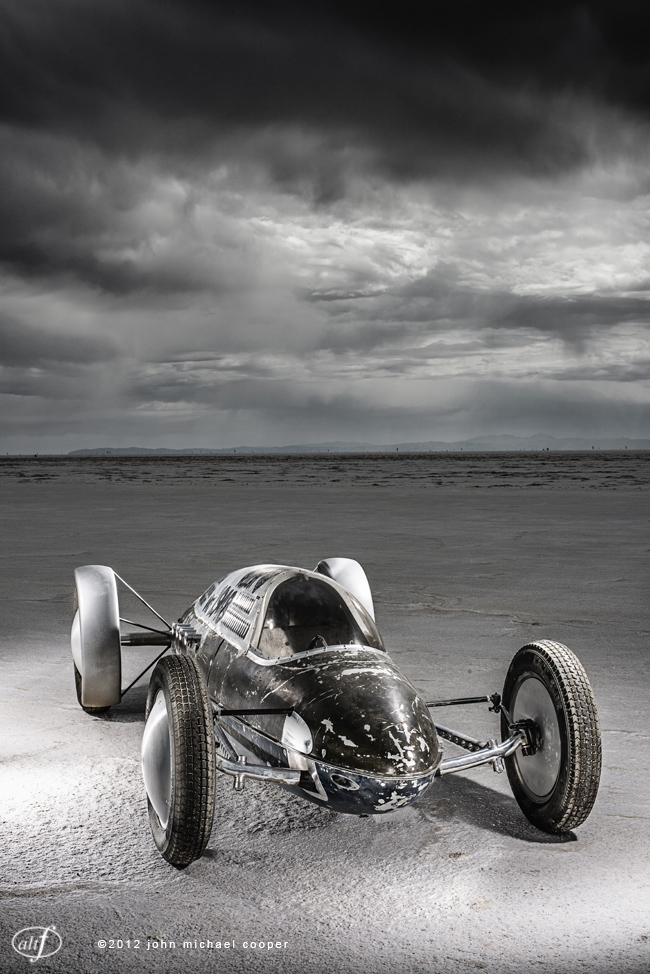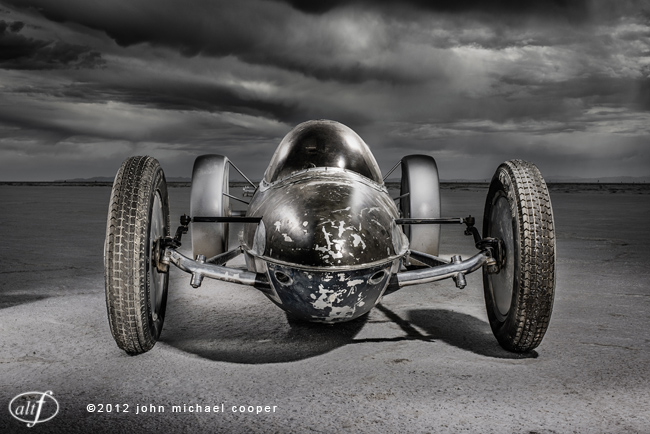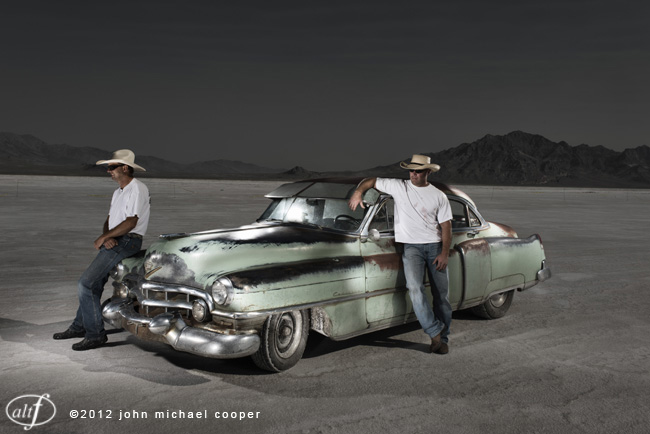 Ok i'm a people photographer, portraiture is just in my nature, so i had to stop these two cowboys and make a portrait, especially since they were driving around in a '52 Caddy.