blog post by jmc
These things always start with a phone call…. "yes, I am credited with coining the phrase 'Trash the Dress' … "no, I don't actually offer TTD sessions; I do these sessions that I call anti-bridals and I've been doing them since 1999" … "an anti-bridal?… well it's a bridal portrait based on a concept that is well outside the context of the wedding environment and far left of the paradigm of what is socially expected of a bridal portrait" …. "honestly I'm just trying to make a one of kind image of a bride that's closer to art rather than a vanilla wedding image" …. "well, people take the term 'trash the dress' too literally; it is more of an outside of the box type of session without bounds" …. "you want me to throw mud on a bride? paint? ummm, no.  It won't make since unless there is a reason or concept behind it, I'm not sure you are understanding me".
That's pretty much how interviews with us start out.  So it was Inside Edition called the other week and asked to do a feature on the Trash the Dress phenomenon.  Of course we don't want to turn down national TV so we are just hoping that what we actually do shows rather than just the sensational wanton destruction of a wedding dress.  Here's hoping that the edit shows us in a good light and not that the preconceived notion of TTD is just an opportunity for destruction.
That said, on short notice last week, we assembled a killer crew and some fabulous brides and even a groom and came away with some images that I'll proudly hang in our studio!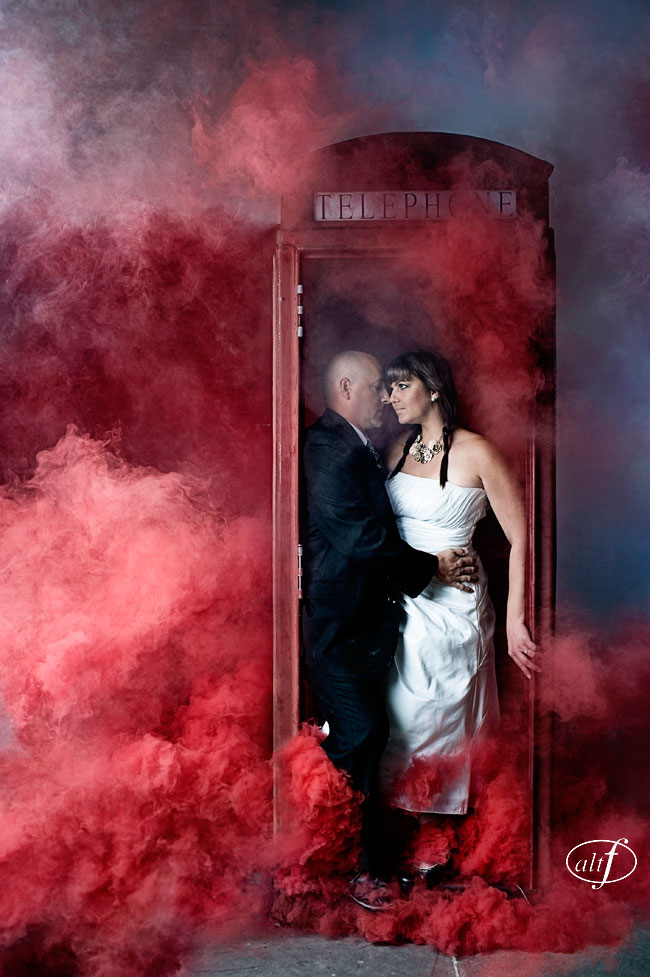 Chris and Alicia, I have to title this one "canister not bomb". and yes, this is totally fitting for this cool couple – just check out their wedding day images to see what I mean.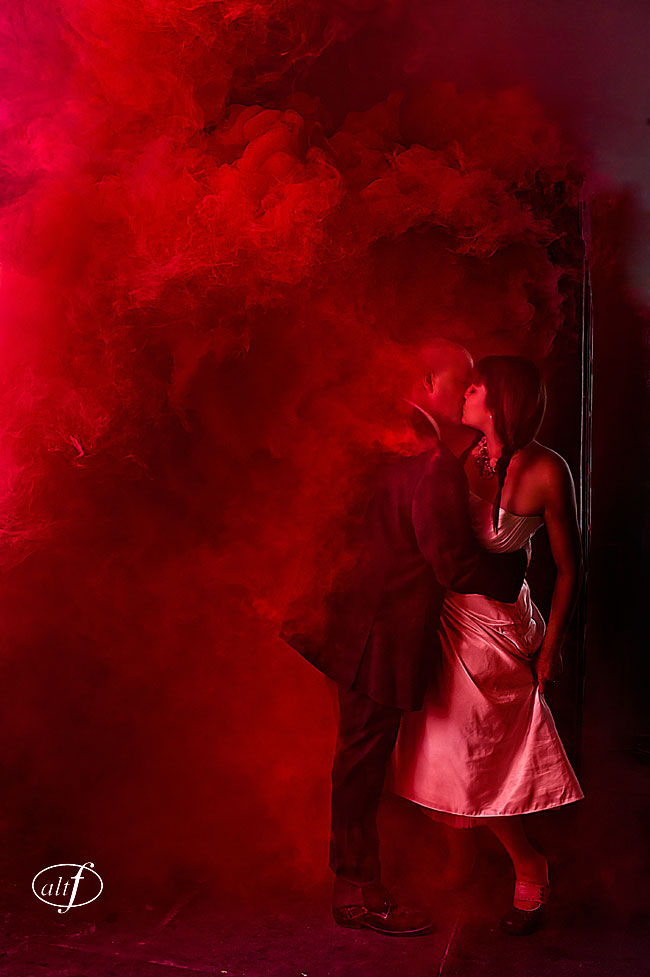 Below, Amanda and Courtney.  Based of an idea that I had a long time ago on the Las Vegas Strip when one of my brides walked into an elevator where there was another bride with another photographer. It was a long ride down, I just imagined that my bride could kick the other brides ass.  hands down.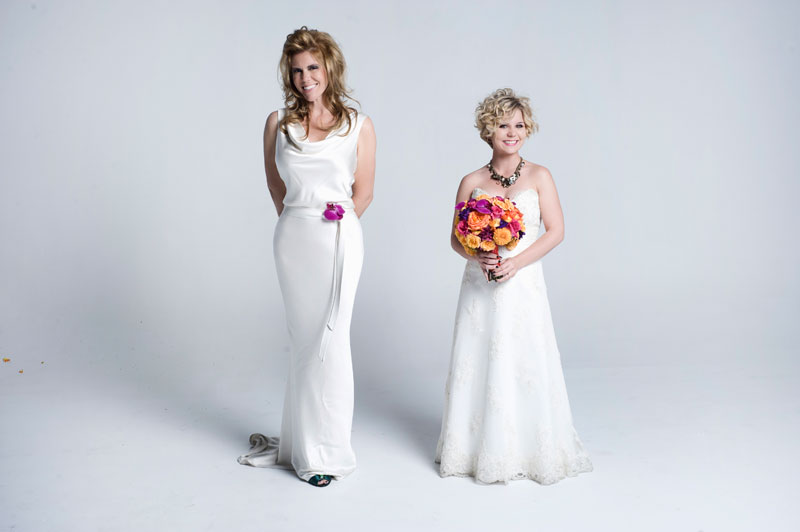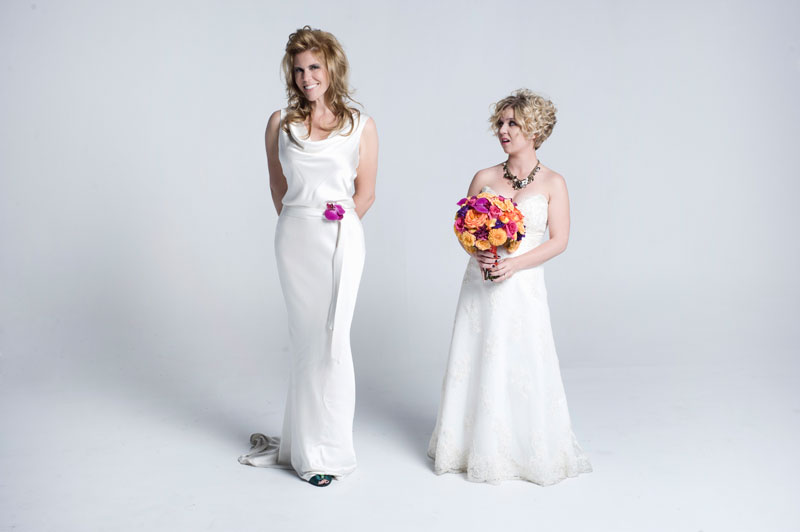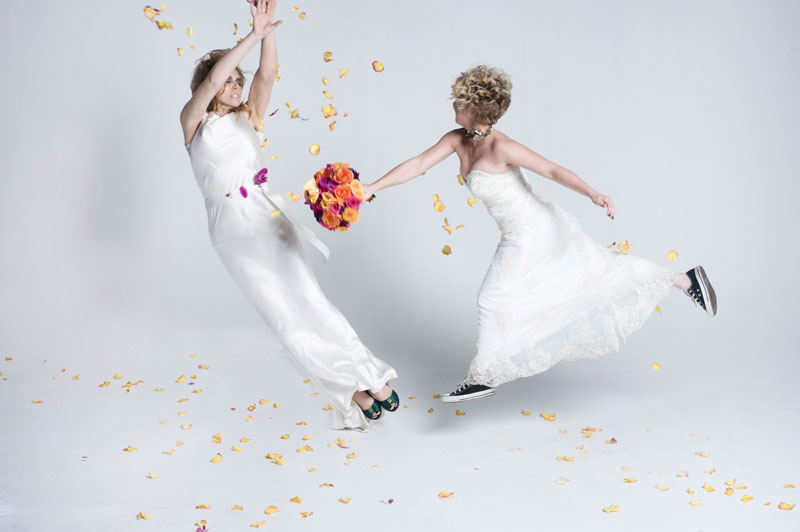 Below Elizabeth, who took the most punishment of the day.  Just like the smoke I seem to love atmosphere and background or elements that consume or surround the subject. There is just something angelic about it.. You'll have to watch Inside Edition to see how we did this shot… yes we have fun with what we do!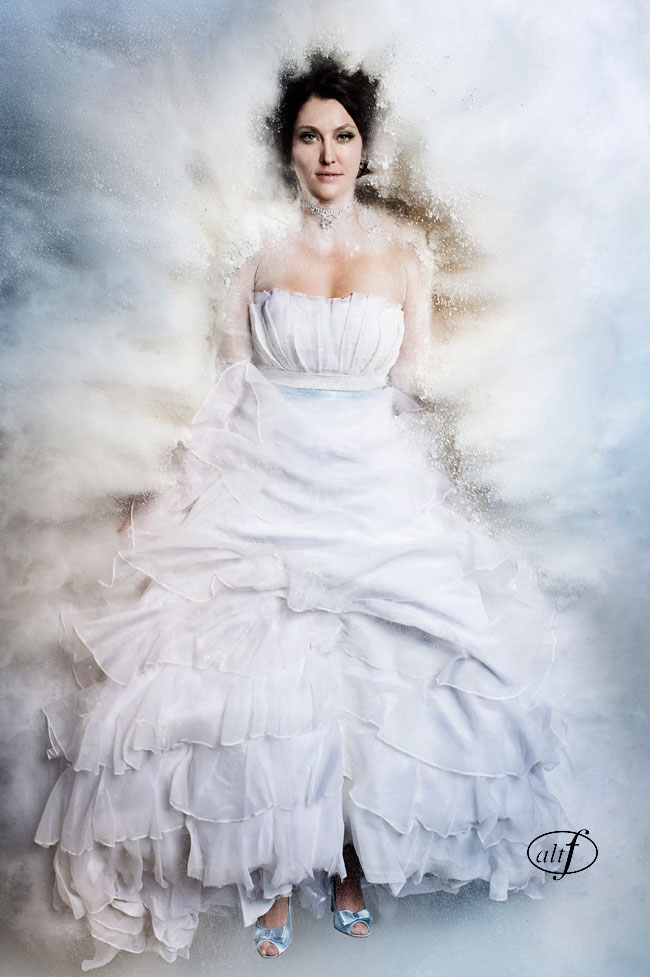 Below we have Deanna being photographed by the very talented Danielle DeBruno. Yes it's paint and at first I thought "no way", but Danielle is a fashion photographer and said the inspiration and homage is to Alexander McQueen's SS 1999. Ok, with a concept that makes sense..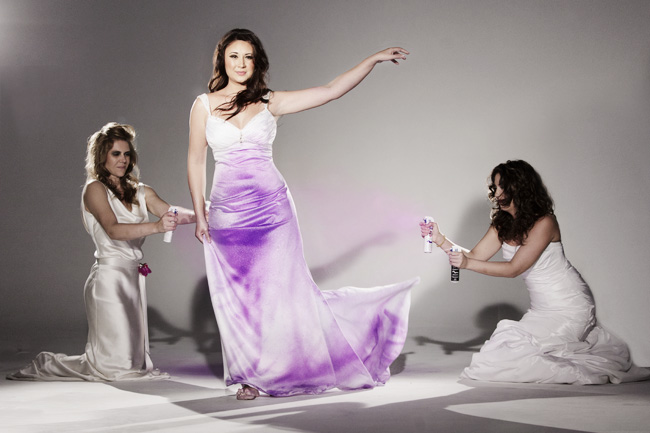 And Finally, LaVey photographed by Danielle. Glitter and more glitter.. I love working with talented photographers and it's always fun to throw tons of glitter into a fan!   yes… the clean up continues…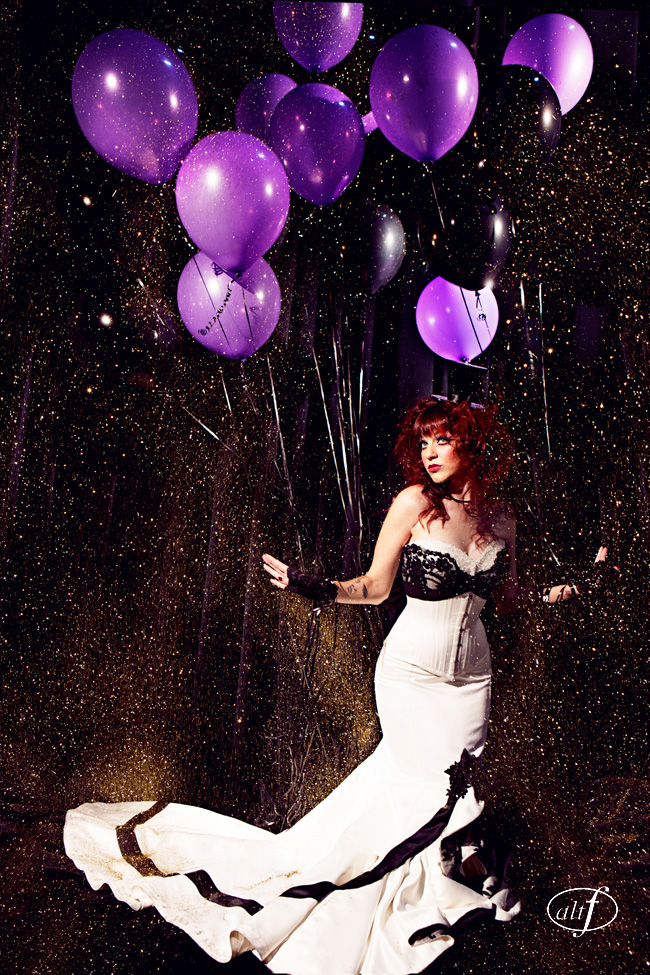 and a super special thanks to Hayley and Amelia of Amelia-C for busting your ass on hair and make up all day – you girls rock.
Television is unpredictable – we have no idea when this will air but I hope to have the chance to share when it does… you know, in case you wanna watch.