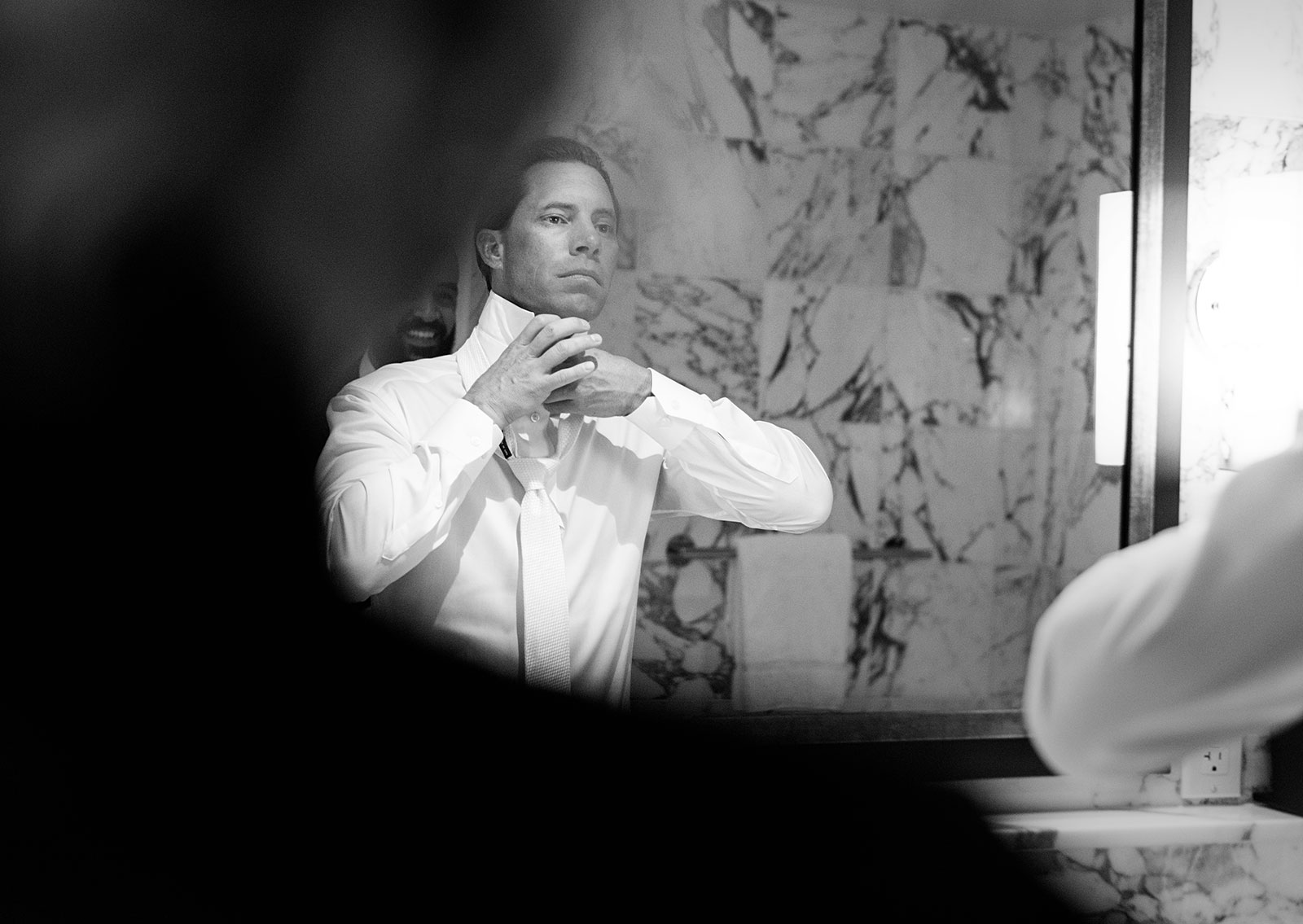 Are you familiar with the kind of wedding that is just absolutely perfect in every possible way?  The kind that just feels right?  Like the celebration that it should be and like the setting of a fairytale… flawless weather, drama-free, pure and simple perfection?  Well, if you have yet to experience such an anomaly then we can at least offer you a glimpse as to what it looks like right here with Brittany and Billy's wedding.  Now, don't get me wrong – any and every event must have its own obstacles but when it came down to it I admire this event simply because the focus was never lost.  It was obvious and without any doubt that the reason for this celebration was to acknowledge the love between these two very kind, very down to earth, beautiful people.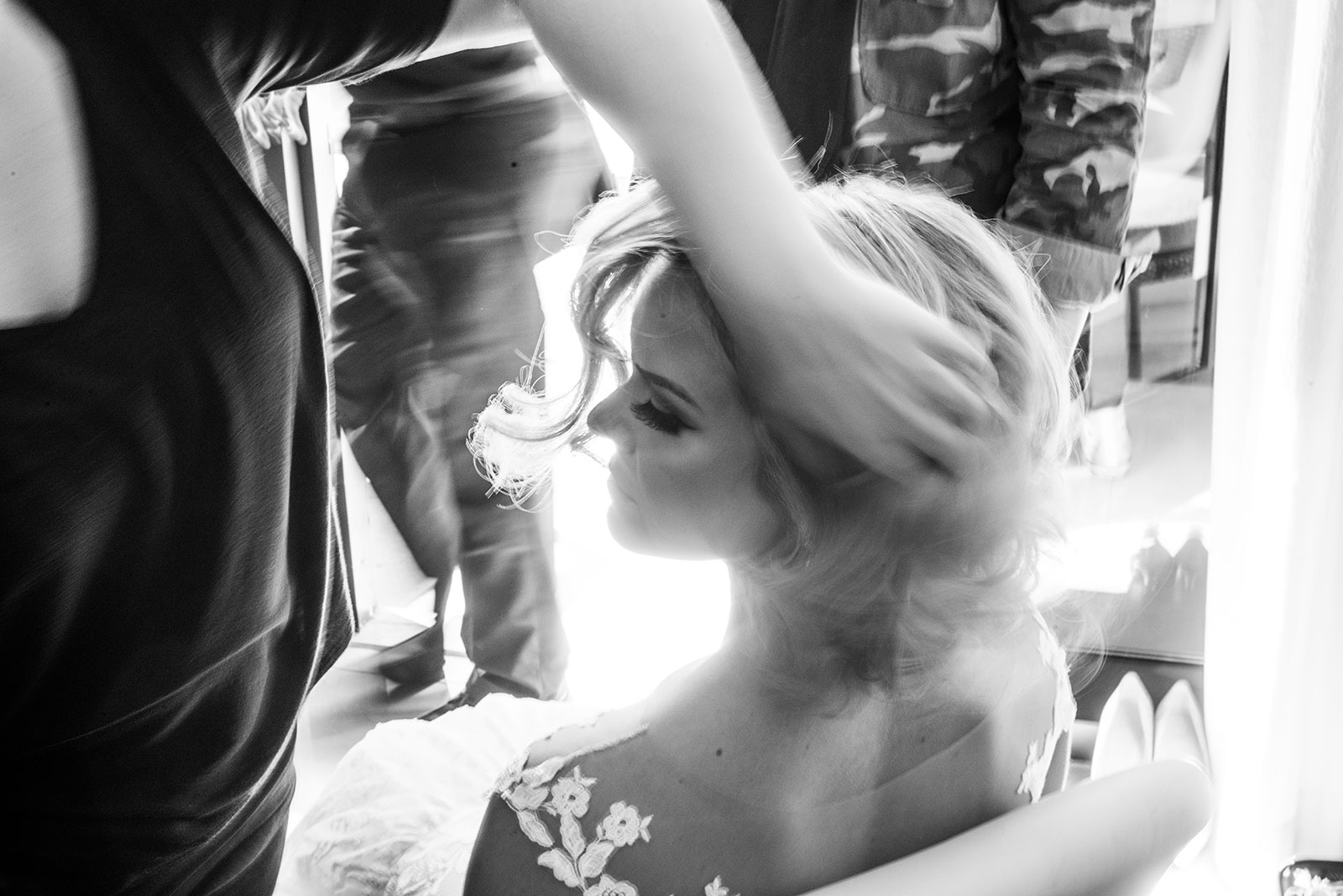 As preparations came to an end, we met outside of the bridal suite for a first look before going right into some clean, classic portraits on a simple background that did not speak of a time or a place, just a moment.  This was also an excellent opportunity to showcase this magnificent gown from Couture Bride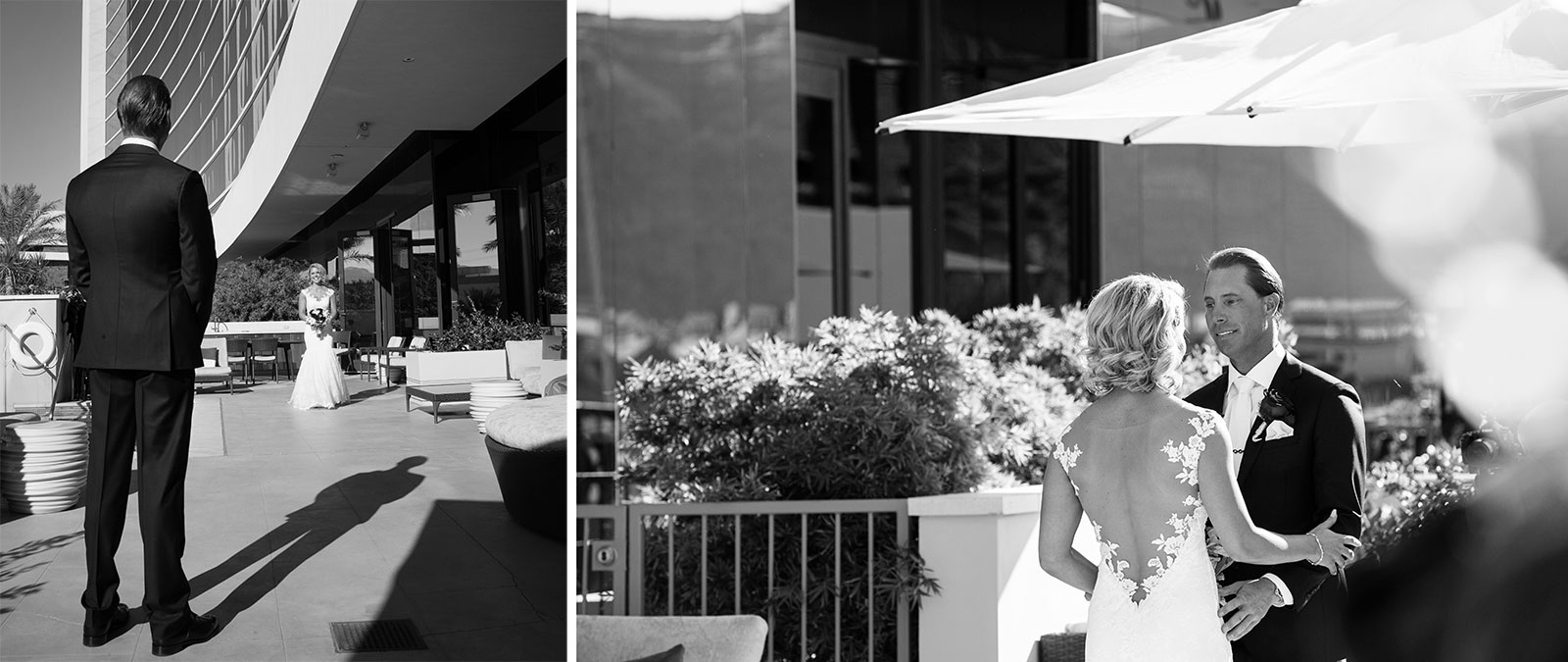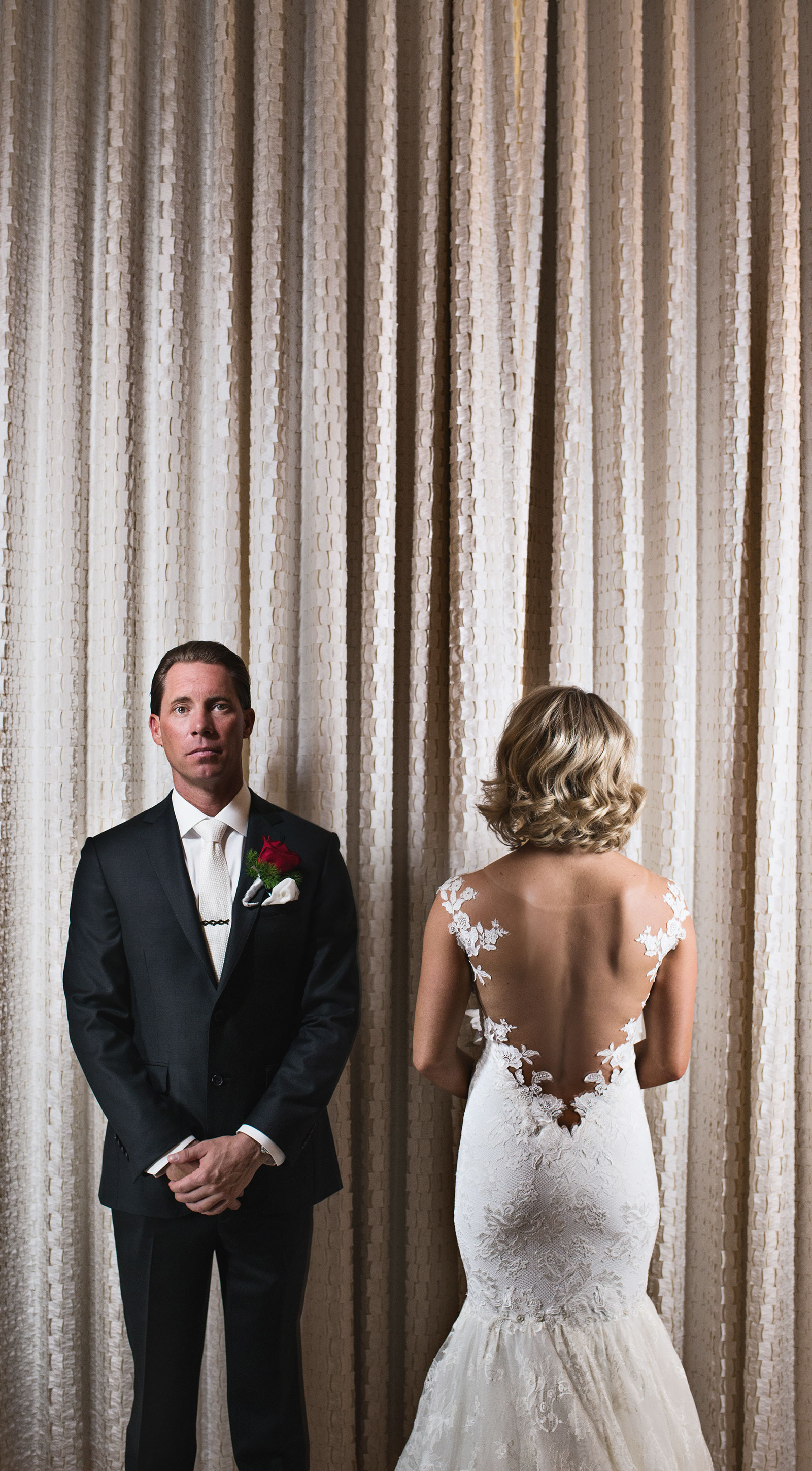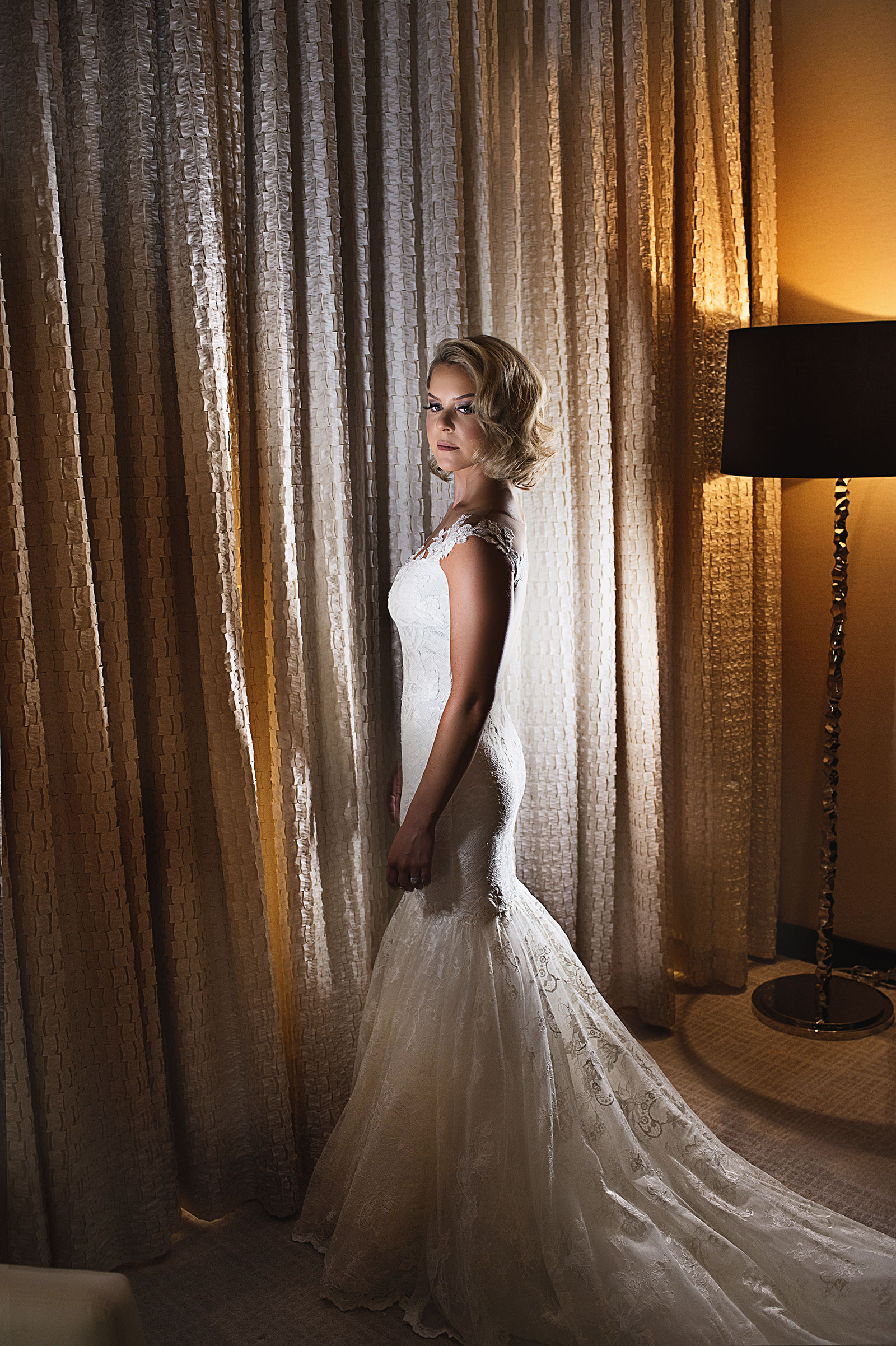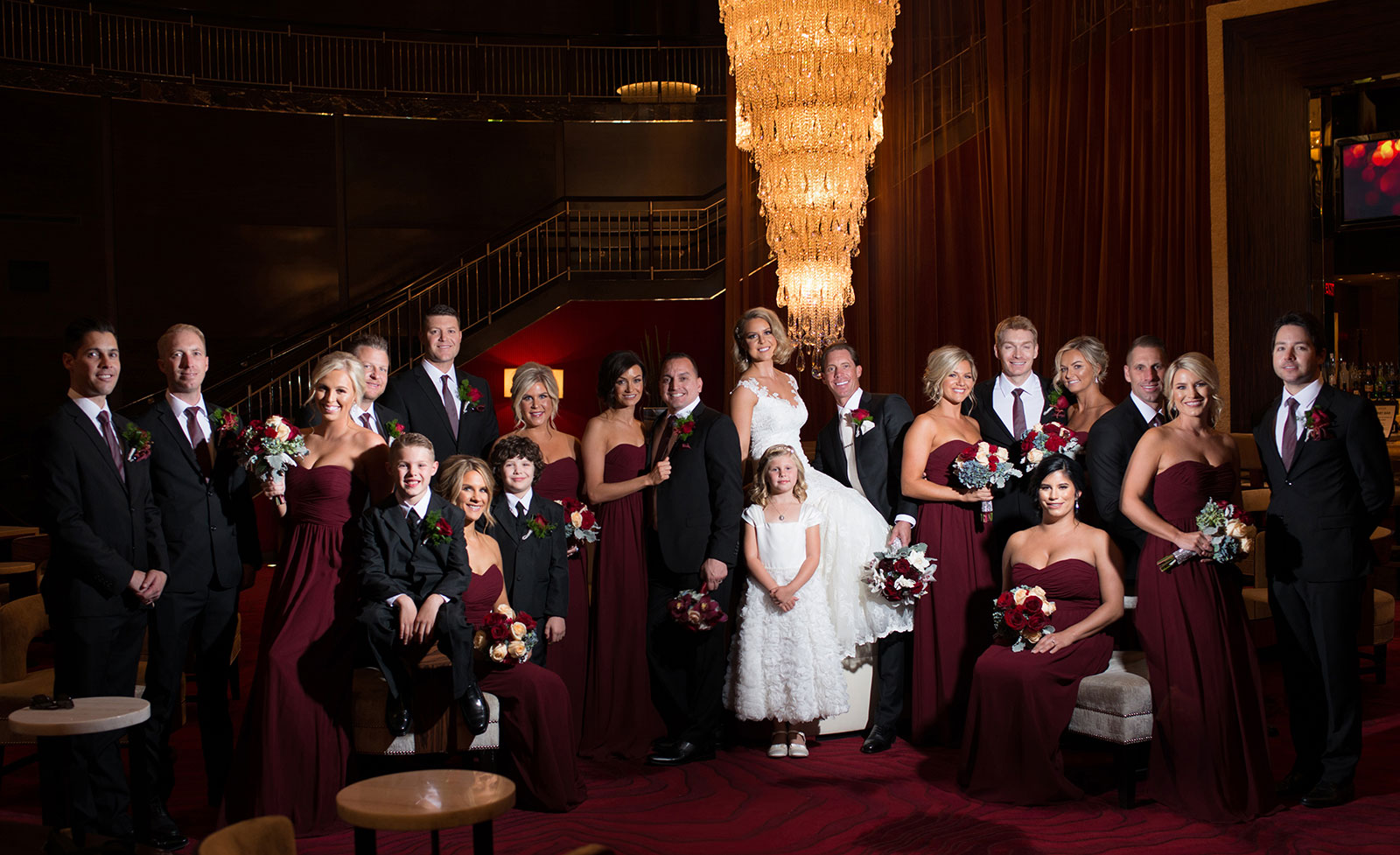 …and what a stunning wedding party! After some portraits inside with this fun group we wrapped up some family portraits outside and took full advantage of the light that presented itself unexpectedly.  Sometimes you cannot predict these moments but a great photographer must be able to identify them and take advantage of such an opportunity.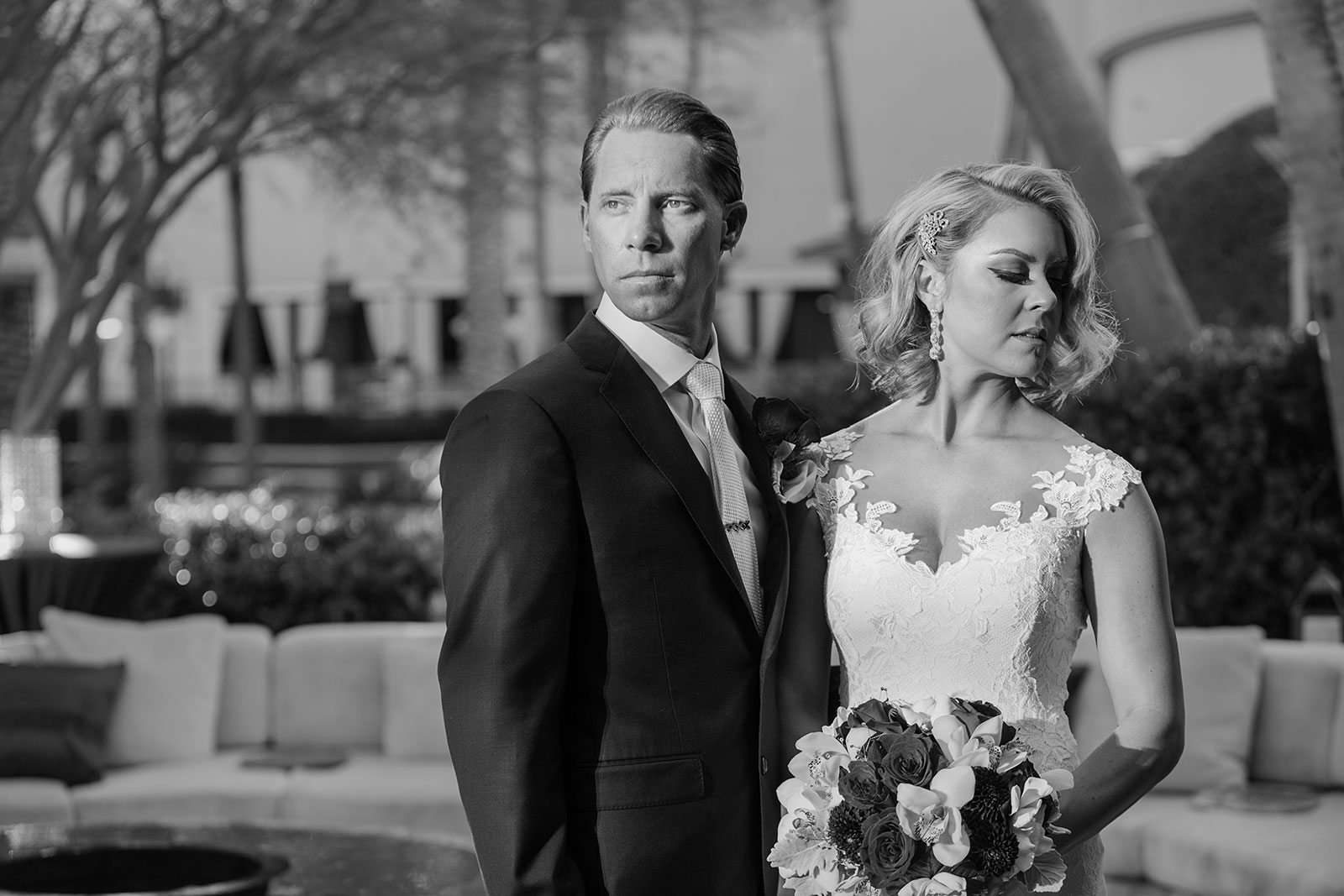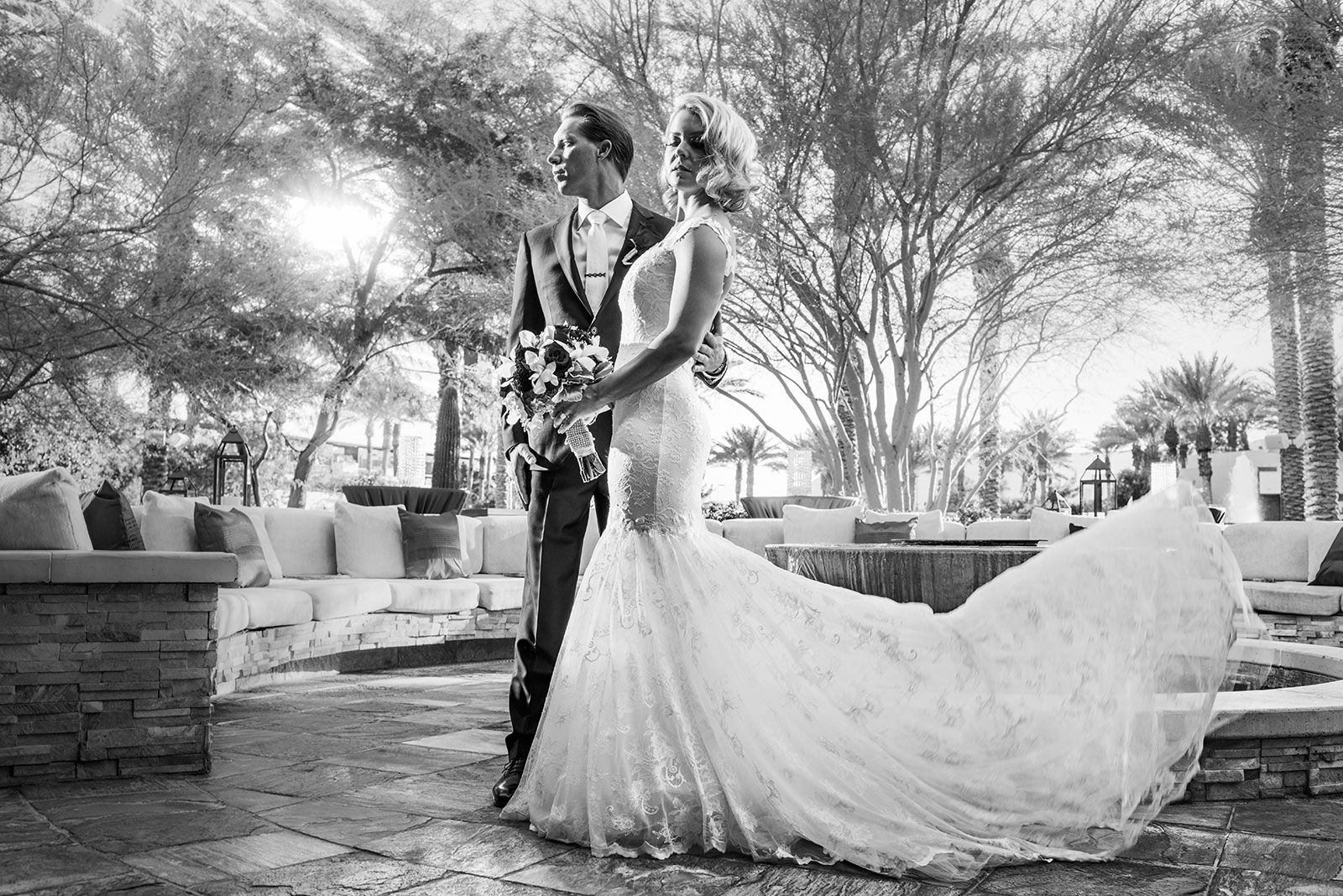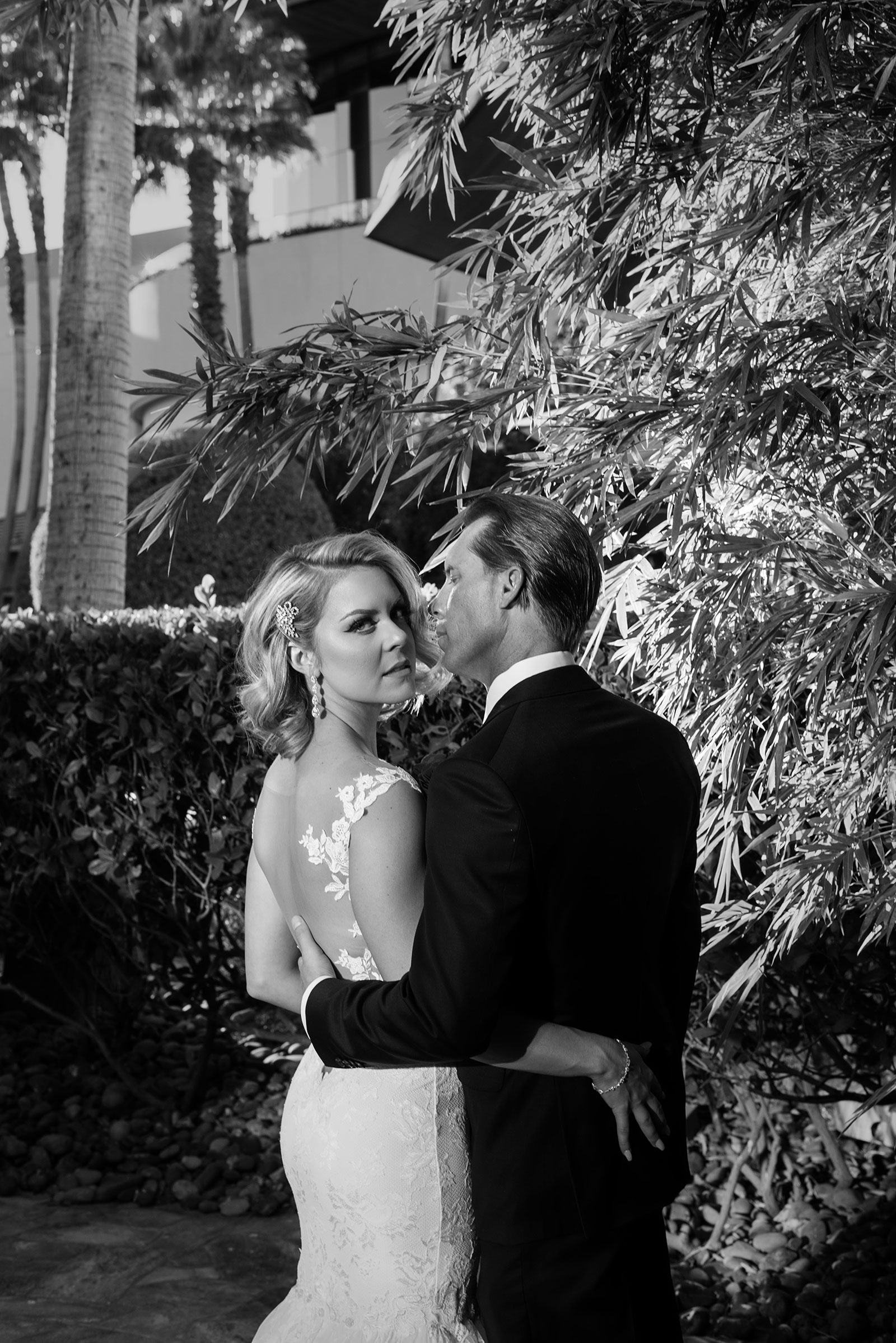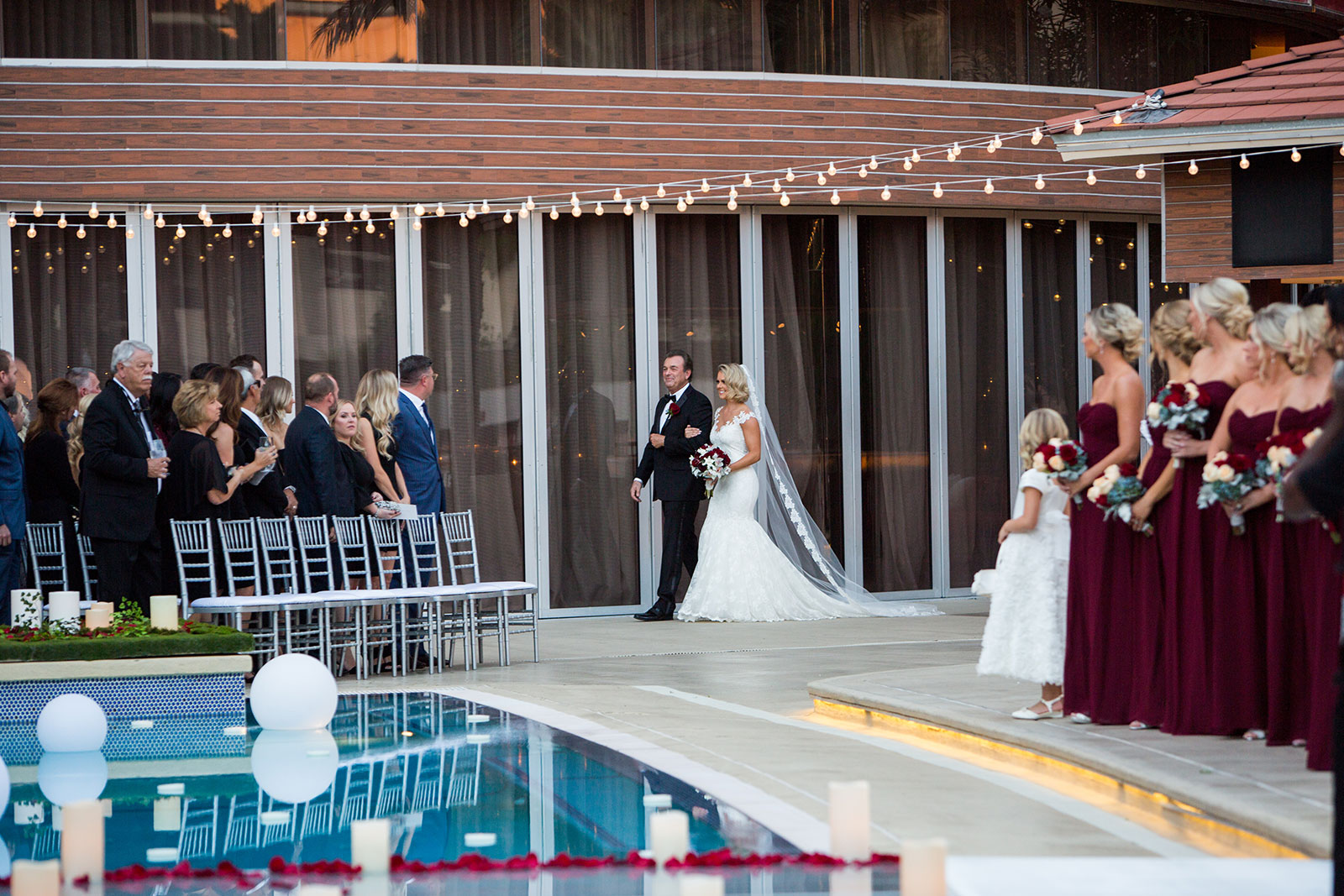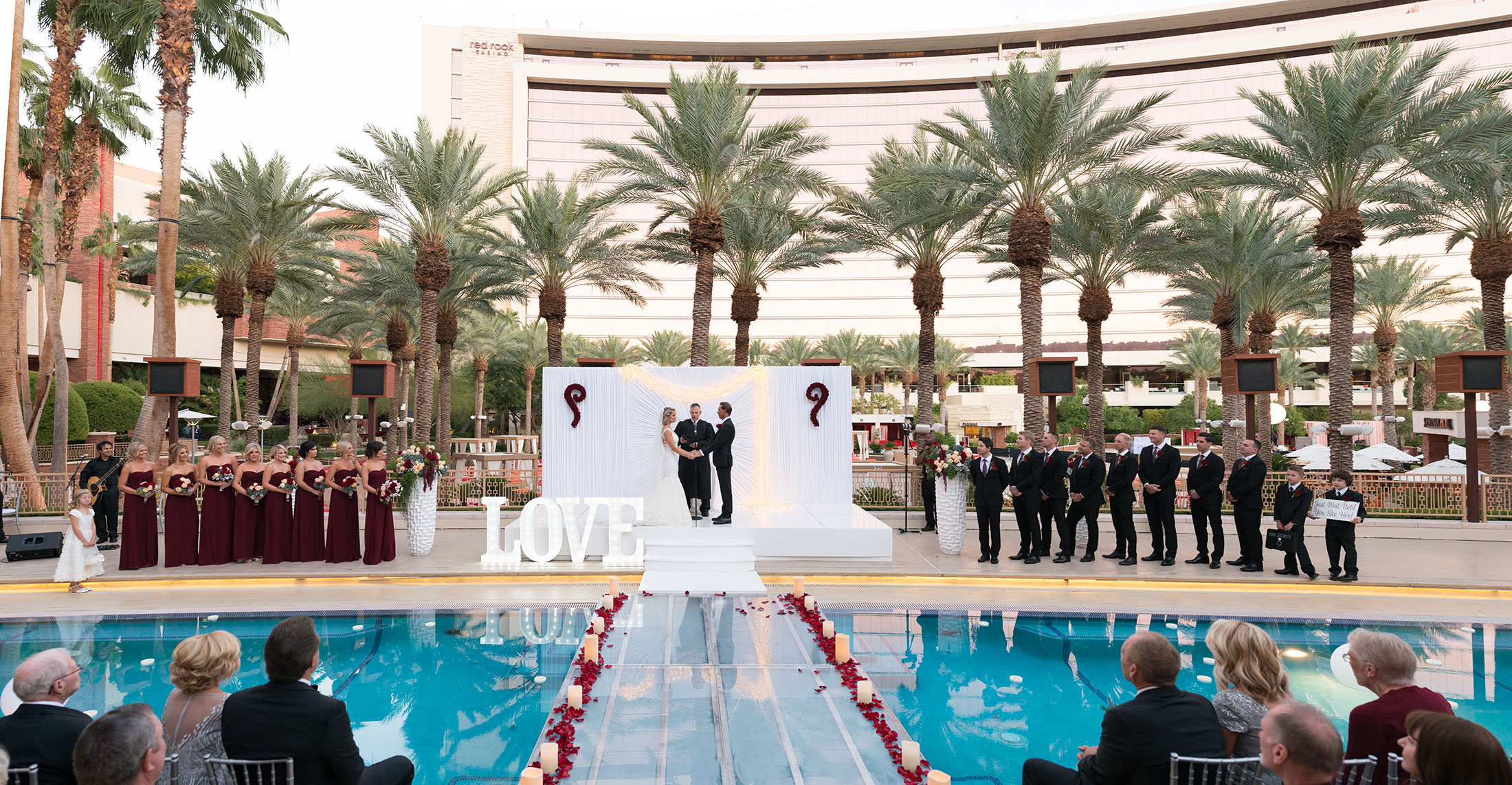 The ceremony was poolside right at sunset and the cocktail hour took place at the T-bones patio.  Dinner service was complete with a champagne toast as music and celebration flowed through out the rest of the evening.