photography by John and Dalisa Cooper – Blog post by john michael cooper.
Weather Forcast April 9, 2011 Crystal Nevada:  Windy with gusts up to 70mph
This was not a fair weather wedding and it was very far from what a little girls dreamy sunshine and blue sky ideal of what the perfect wedding day should be like. Good thing Dalisa and I are not and are far from being "fair weather photographers". Chris and Alicia are also not your typical wedding couple,  they are close friends and also wedding photographers themselves running Orange Soda Photo.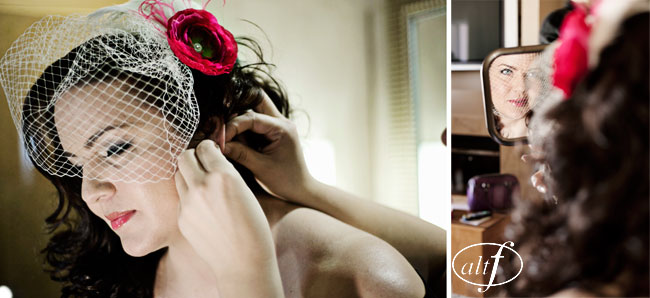 hair and make up by Amelia C.
Being in the industry, Chris and Alicia pretty much gathered a good slice of the best wedding professionals in town.   While getting ready at the Platinum Hotel, Alicia got a series of calls from the Scheme girls, who were coordinating the event, letting her know that due to the high winds at the Crystal dry lake bed that the reception could not be set up there and that an alternate venue had to be found. Dalisa had offered up our studio as a backup plan if needed. Dalisa then leaves me to shoot the getting ready photos while the decision is made to move the reception to our studio and heads back home to unlock the doors so that the set up can begin.  Just look how calm Alicia is after hearing that all the plans for the wedding day will be totally different than what she had been planning for months.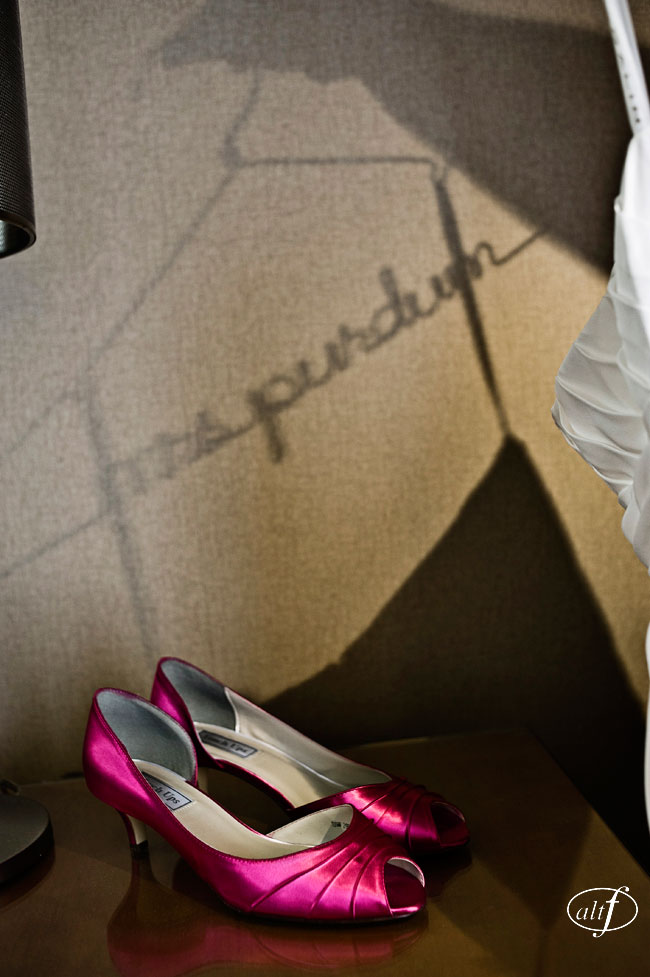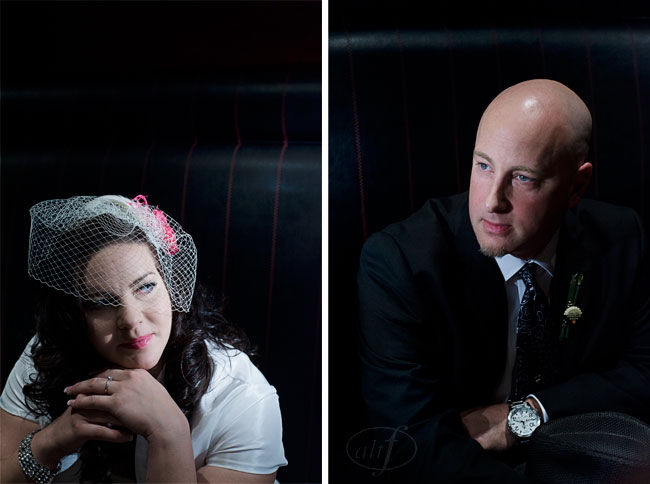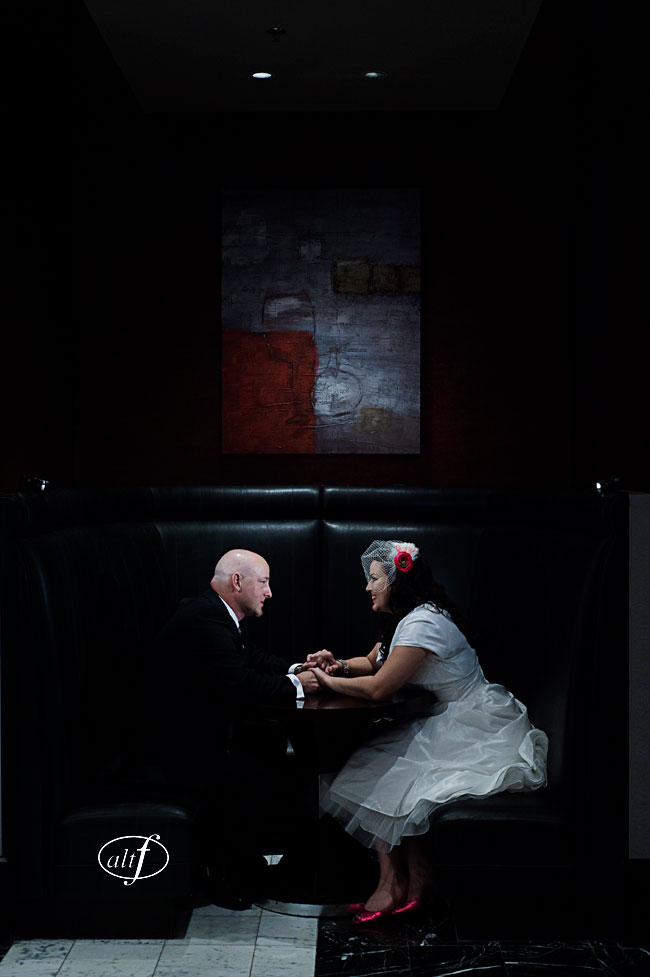 So with the reception moved there was still the decision about the ceremony… could they get ahold of everyone in time?  Should they still have the ceremony on the dry lake bed? Alicia looks at me and and asks what I think…….. me?……  I dream about that kind of stuff, a wedding during a storm – right on!  After all, we had our family photos taken during a wind storm on the dry lake bed.  I told her that I'm more than willing  and excited!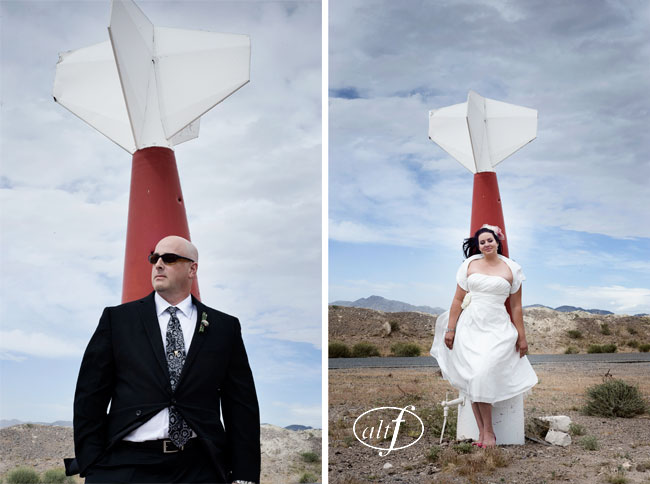 Just shy of a two hour drive we pass the brothels of Crystal and pit stop at Short Branch Saloon while we watch in the distance the clouds of dust rising from the dry lake bed.  The question is asked again: "do you want to go willingly forward into a dust storm and have a wedding or improvise here at the parking lot of the Short Branch?  Fuck Ya I want to go on.   I don't care if my camera's get dirty – if your game, I'm game!"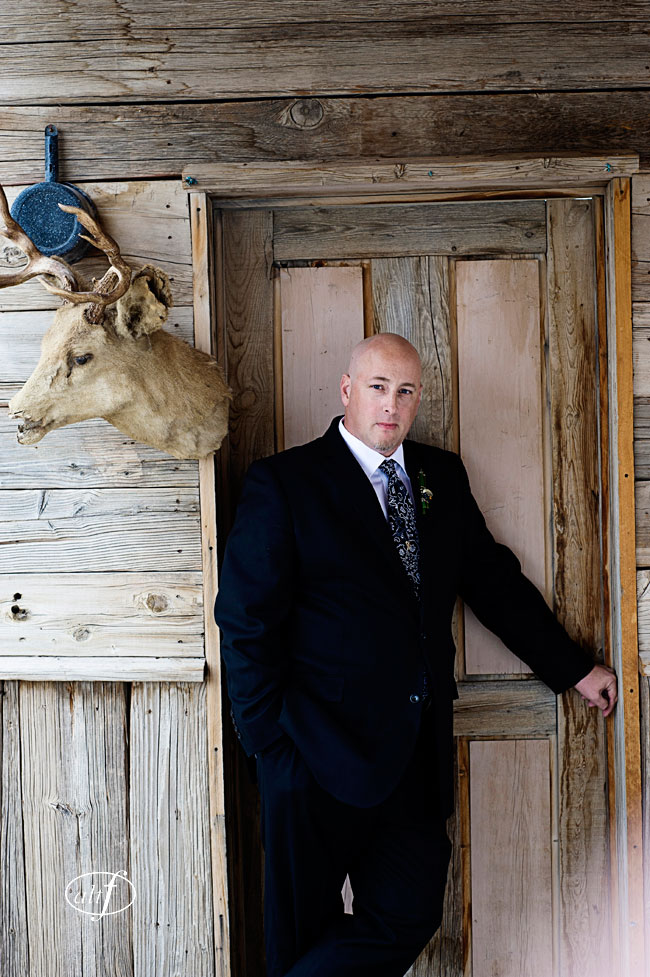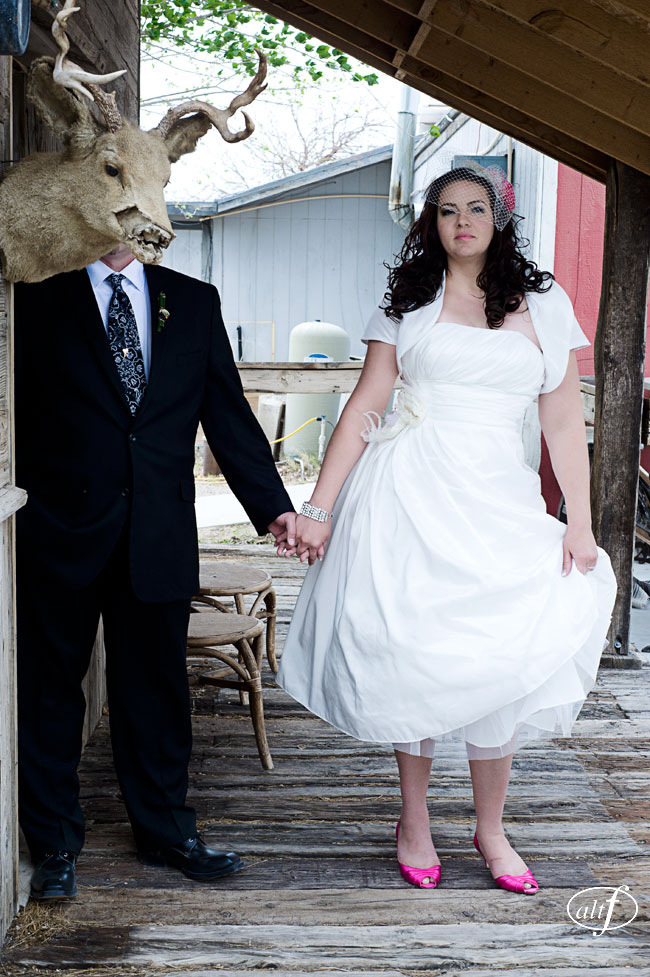 Here we are, following Chris and Alicia into the storm, sense of adventure fully awake.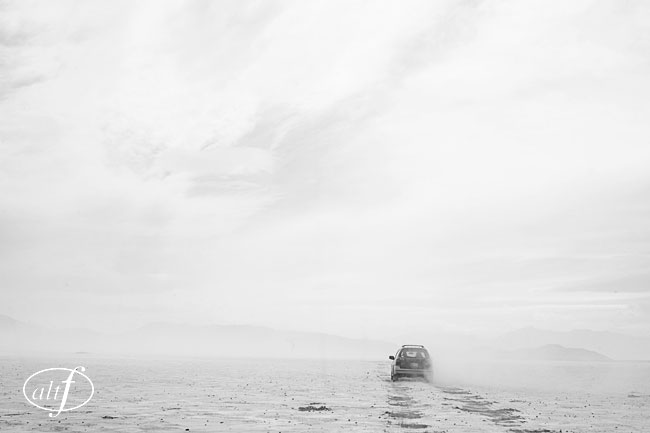 Between gusts we had beautiful light.  That's the one thing that I love about inclement weather – it brings awe inspiring clouds and moments of surreal light.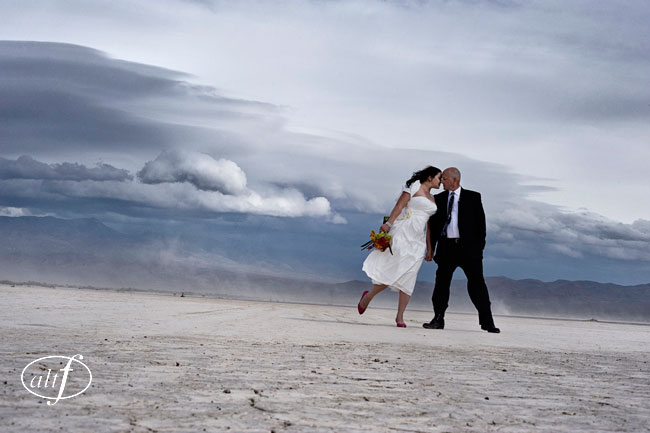 When the guests arrived it seemed the fun thing to do was to run around like an airplane or lean dramatically into the wind to just stand your ground.


Since nothing could be set up for the ceremony (actually all of the wedding professionals were back at our studio feverishly transforming it into a make shift reception venue) the ceremony became very impromptu.  And the ceremony……. WAS AWESOME! …  as Alicia walked down the "isle" everyone just busted out singing "here comes the bride"  it was one of those moments, the group was just one, and it will go down as one of the best ceremonies Dalisa and I have ever witnessed.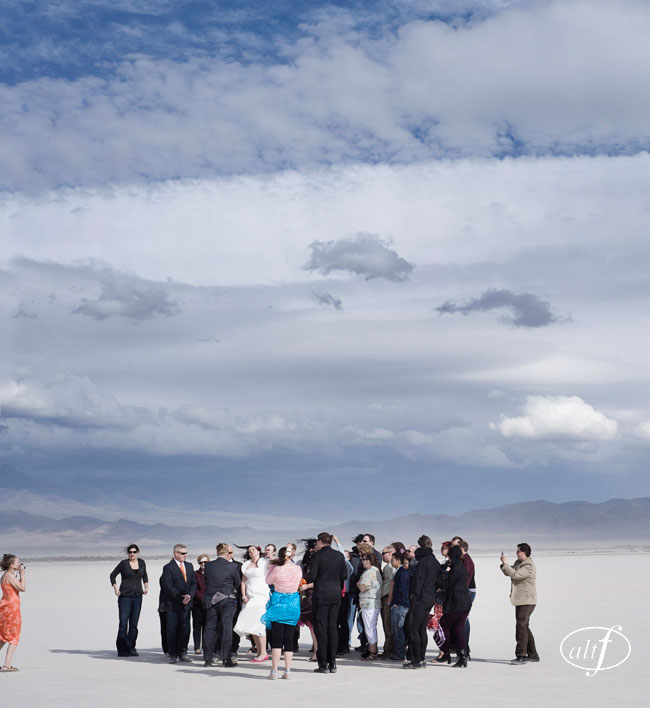 Alicia having a Marilyn Monroe moment during the ceremony.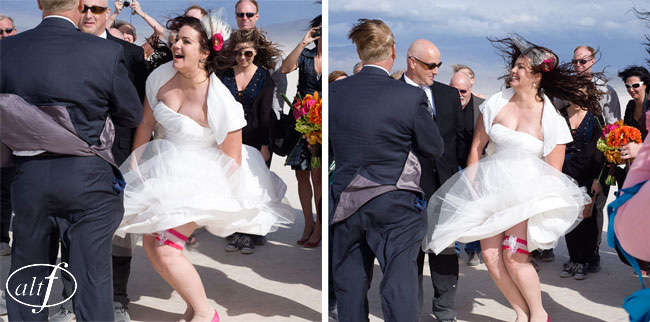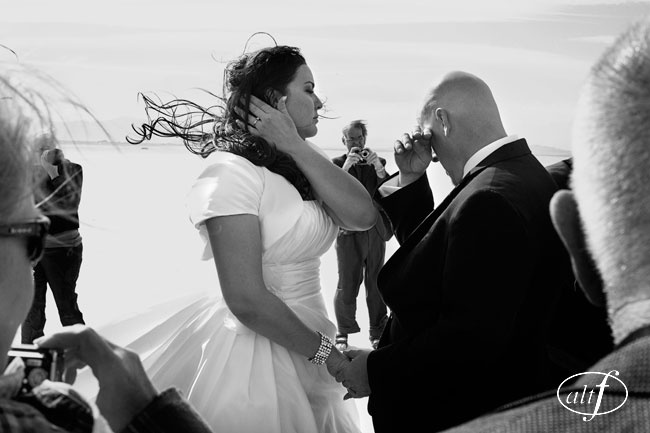 Pastor Ed Bruning performed the ceremony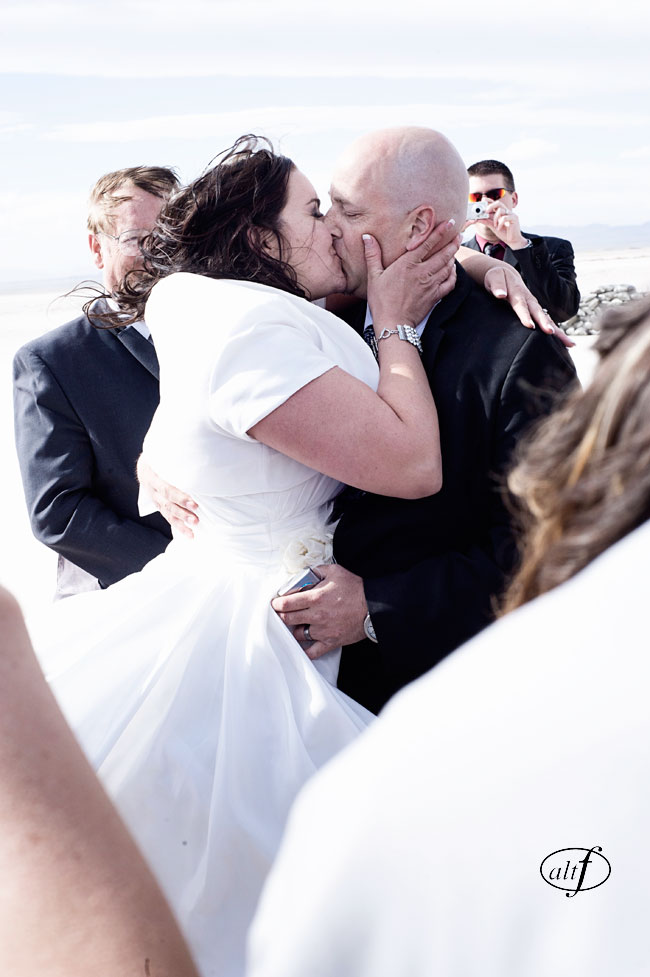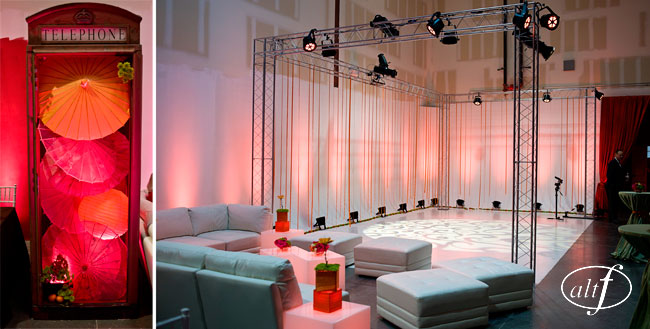 Talk about transforming a place at the last minute… Kevin Cordova and Harry O., Teresa and Mo from Enchanted Florist, Jacqueline, Rissa, Tara and Traci from Scheme Events, Randi from Sit on This, the crew from Memory Lane, Rebel Party Rentals, Arlene, Steffon and Phillip from Sound Fusion, A Matter of Taste Catering and Retro Bakery all came together under the gun and transformed our studio into one killer nightclub!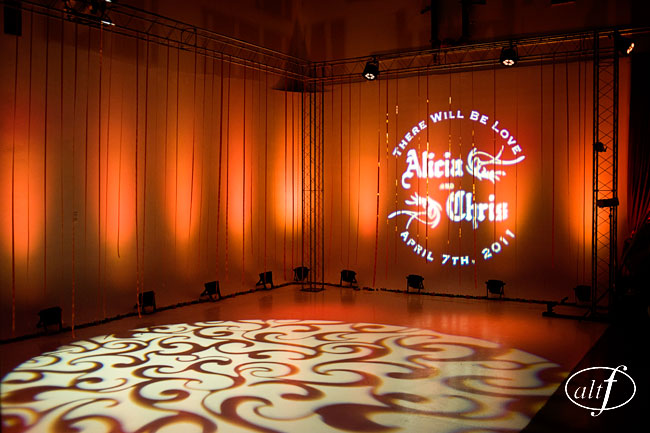 the cyclorama never looked so good.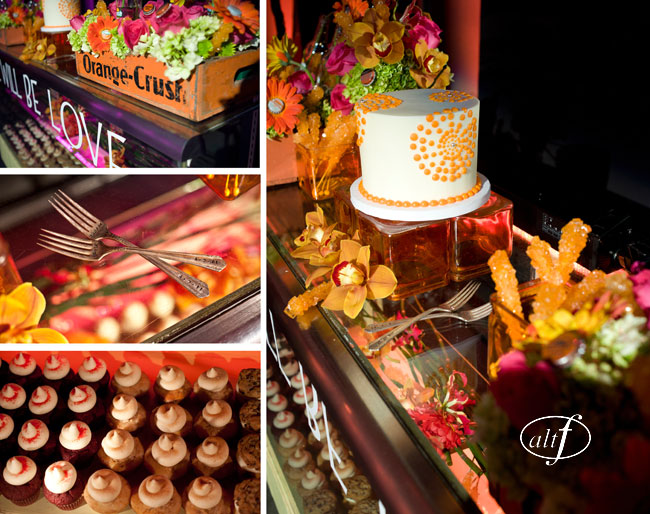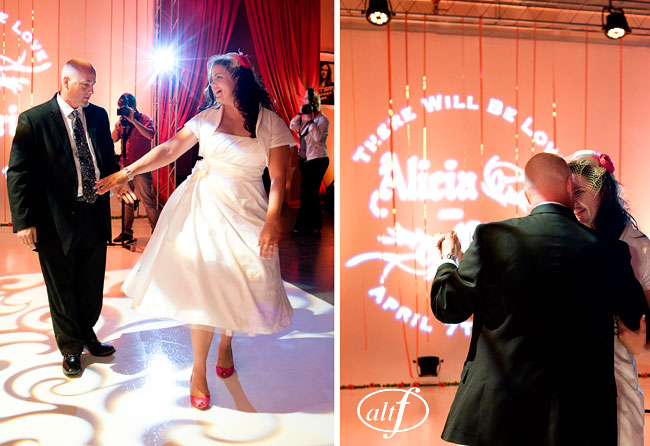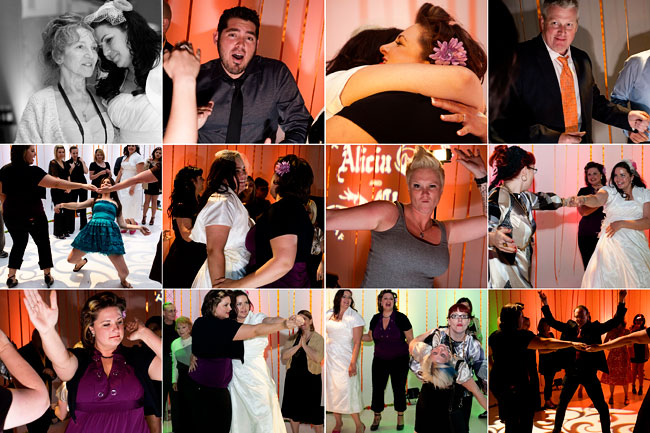 First rule about the bunny:  don't ask about the bunny.  Second rule about the bunny: don't ask who is in the bunny. The only thing I know is that the bunny happens to show up occasionally wherever chris might be.   One thing is for sure, the bunny does know how to get down!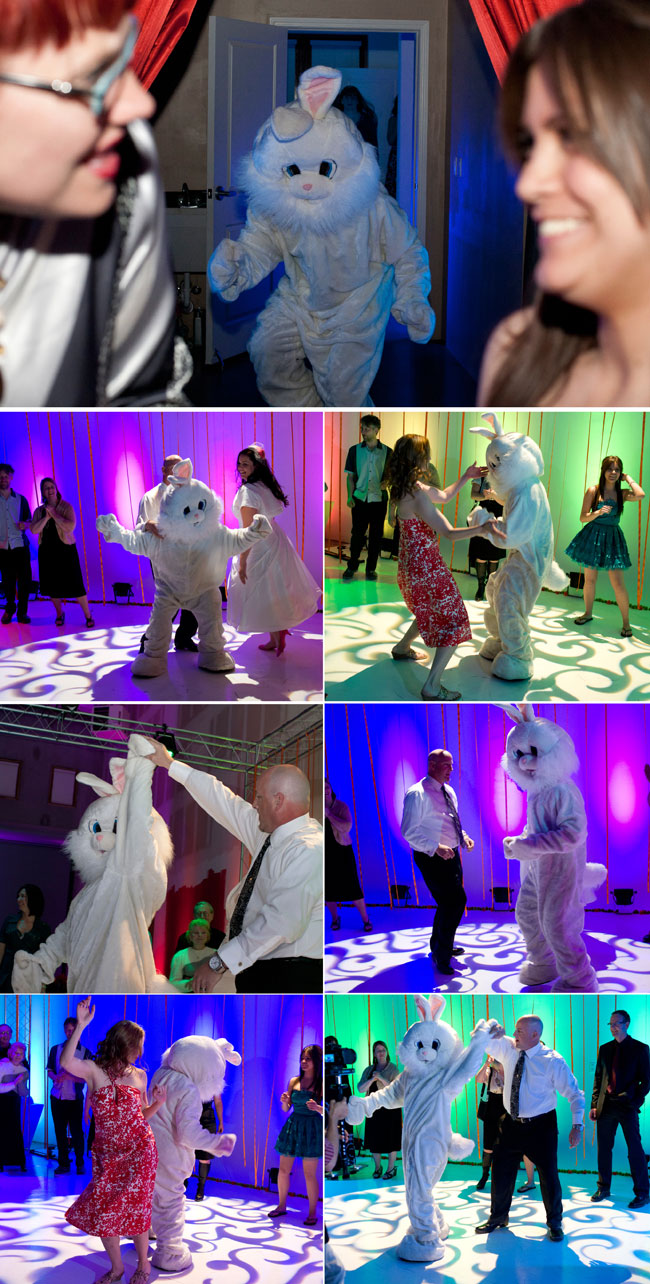 Below Dalisa is rocking out some "motion blur" dance shots as we all bust out the flashlights for a couple of songs.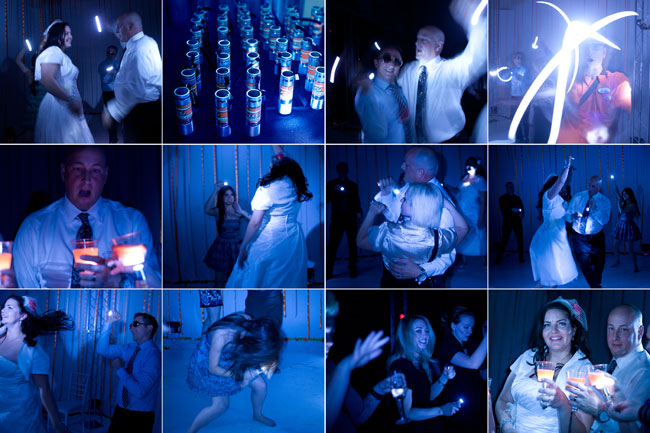 Chris and Alicia, thank you for making our day and mostly for not being "fair weather photographers" yourselves.  We love you guys.