Photography: John Michael Cooper
Planning & Coordination: Silknitter Events
Venue: Four Seasons Las Vegas
Floral & Decor: Destinations By Design
Officiant: Reverend Phil York
Bride's dress and shoes: Chanel
Ernest Hemingway once wrote: "Never go on trips with anyone you do not love" – wise words from a brilliant novelist that came to mind when thinking about Michael and Nicola. Two extremely well traveled individuals that took this particular journey from Germany to Las Vegas in a moments notice but with extreme preciseness and pointed reason… to celebrate their love for one another with marriage. Silknitter Events made this day possible with limited planning time – weeks, maybe, to pull it all together and with true passion, excellent service and humility despite the perfect outcome, Dennis Silknitter made it happen. When we walked into this couples sprawling Four Seasons suite we were pleasantly overwhelmed with the smell of florals put together so perfectly by the team at Destinations By Design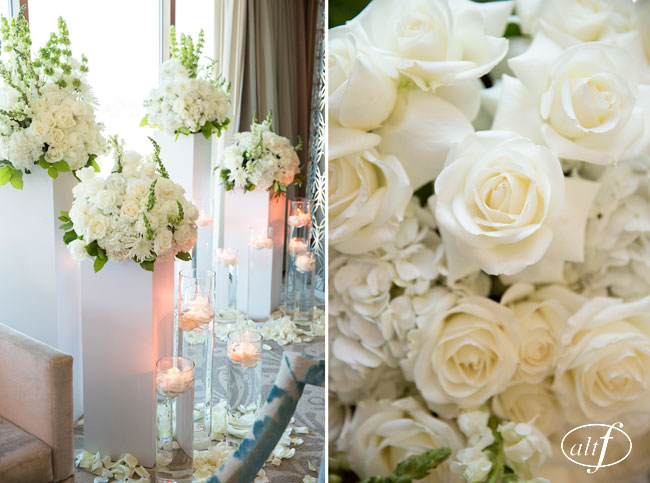 The ceremony was sweet, private and fulfilled without distraction from anything but Michael and Nicola's commitment to each other.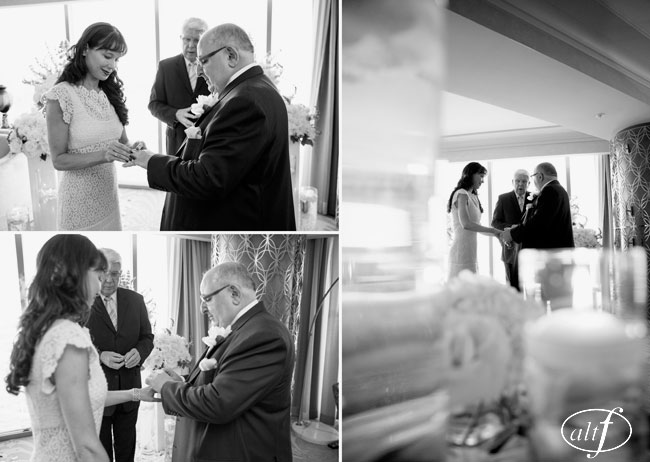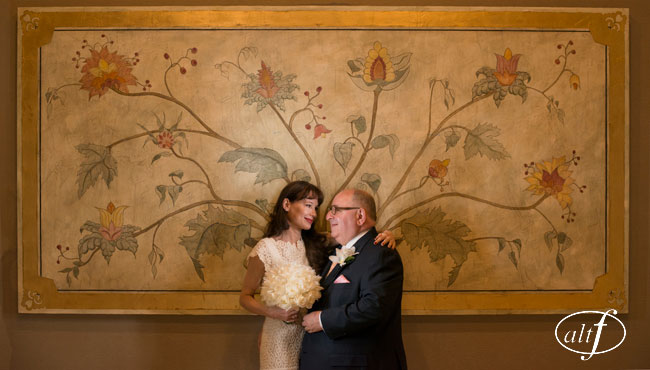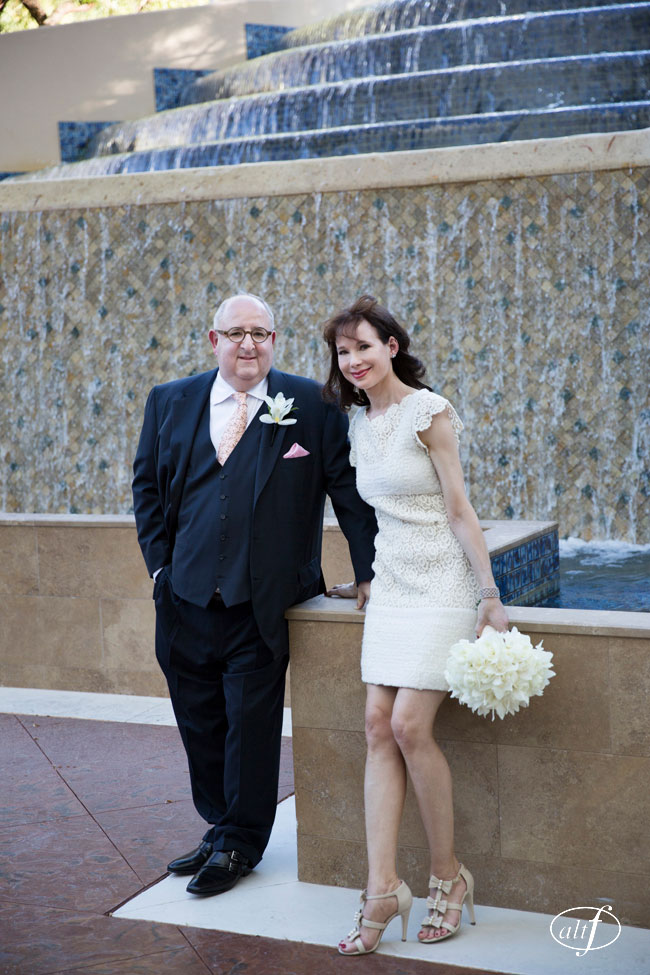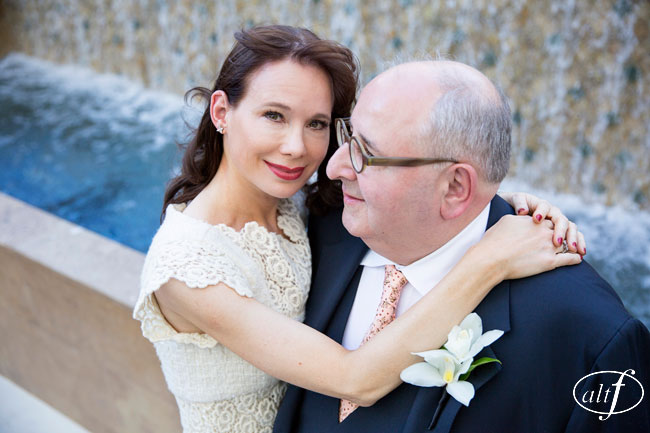 We then moved on to capture some portraits of these two around the Four Seasons property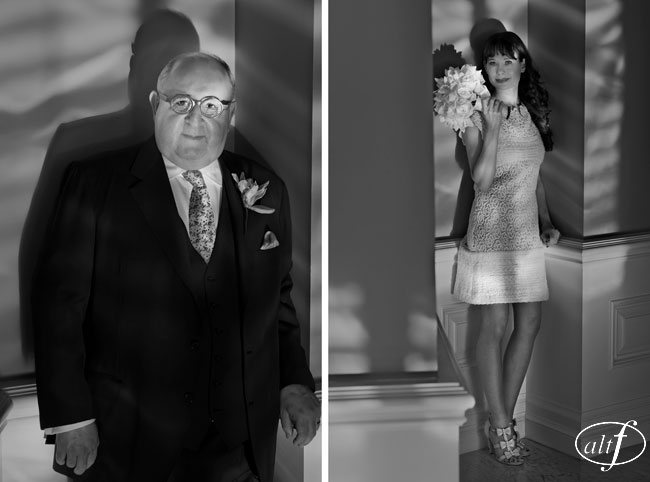 After a romantic dinner and a gorgeous sunset overlooking the Las Vegas skyline, these two moved outside for dessert, champagne and the sounds of Frank Sinatra performed just for them. So romantic, so perfect…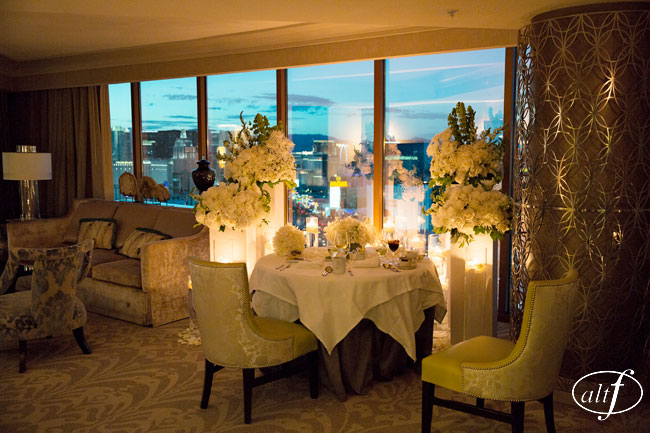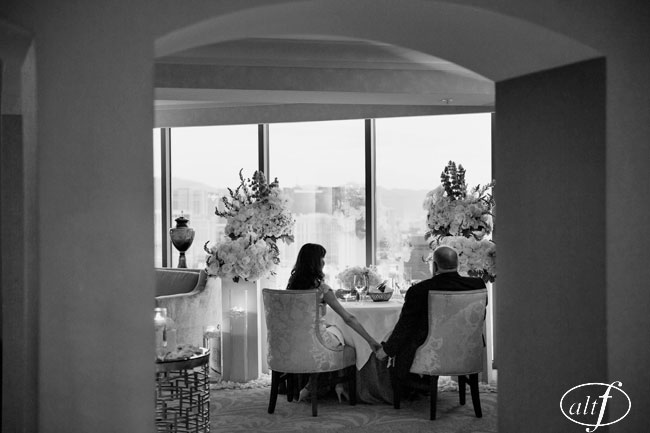 Congratulations, Michael and Nicola and thank you for allowing us to capture this day for you to look back on for many years to come!