Photography by John Michael Cooper and Dalisa Cooper, Blog post by Dalisa Cooper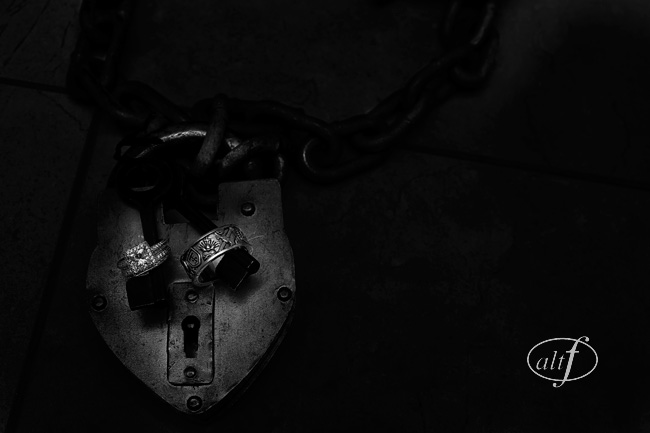 Please allow me to take you back to Stephannie and Joey's bad ass engagement session – just click this.  Now fast forward to the wedding and you will see how it all comes together.  This is no conventional couple – these two know what they like and were not afraid to break away from what most believe is standard wedding procedure.  This event was custom designed to them and I love that.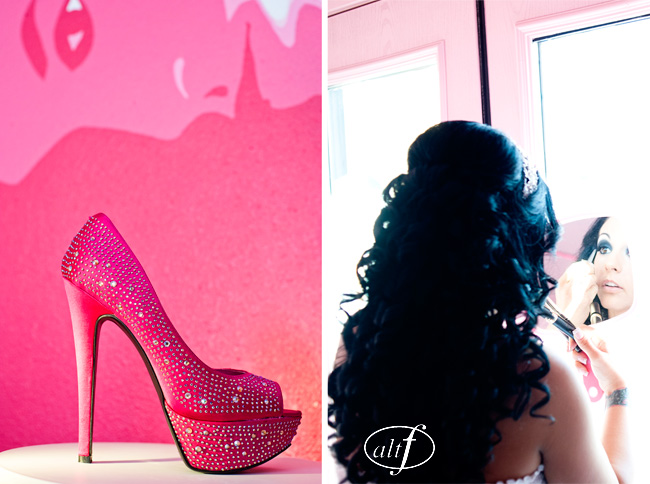 The Ceremony and Reception took place at RPM Nightclub at the Tropicana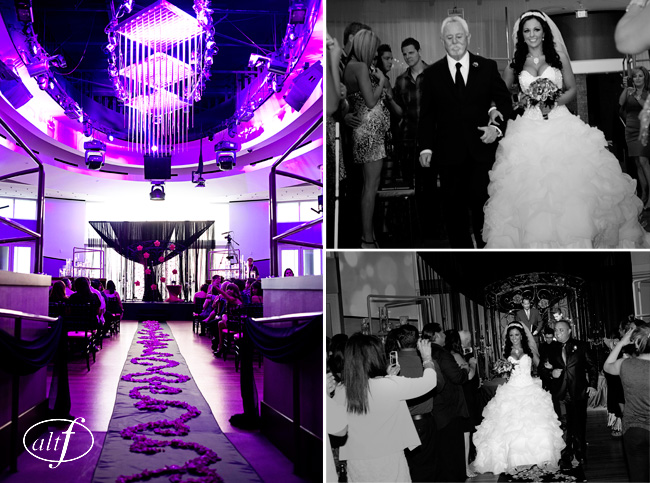 Who other than Randi at Naakiti Floral could put together such amazing floral and decor for this unique couple? I freaking love this broach bouquet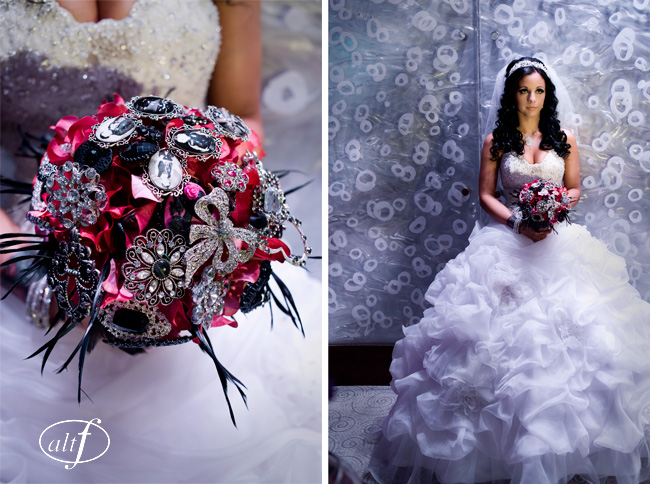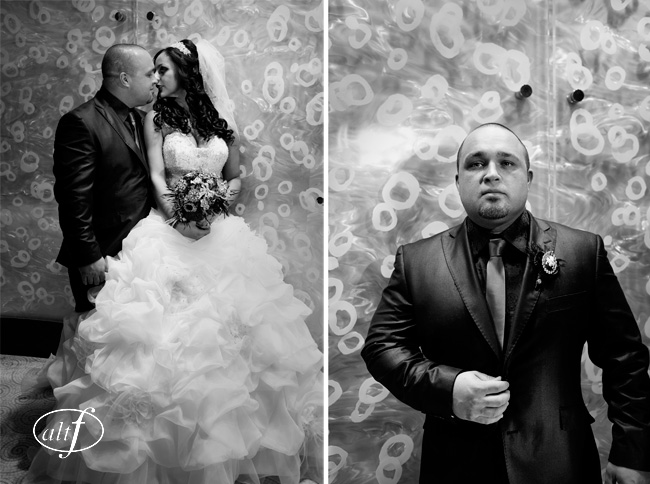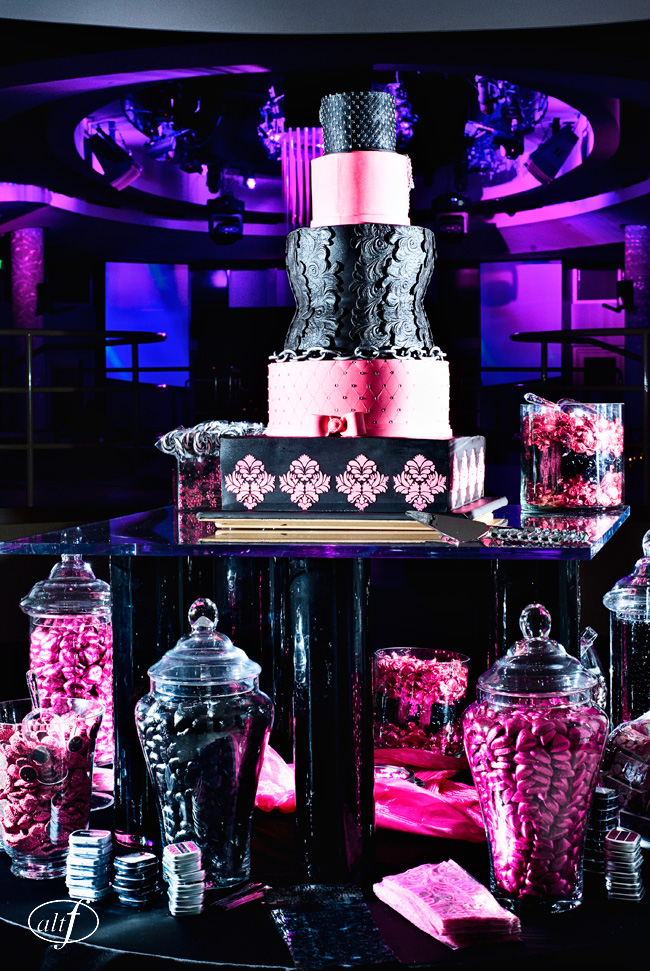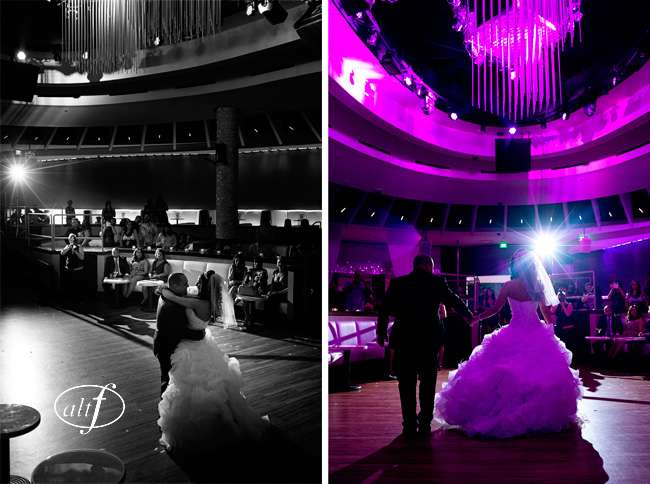 This wedding was complete with a killer corset inspired cake (made by the Tropicana) a Champagne Muse, Go Go Dancers, confetti,  a candy bar and yes… Stephannie arrived several feet over her guests head in a circus ring for her grand entrance – I couldn't ask for more!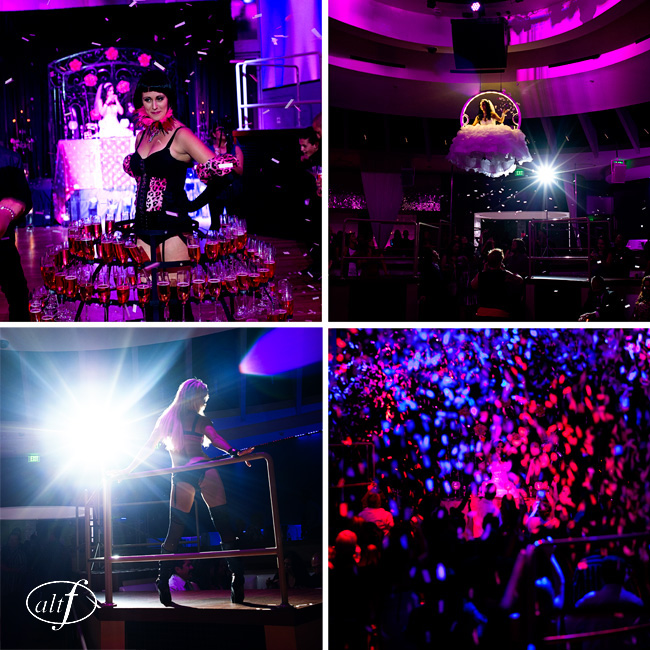 Talent and entertainment provided by Champagne Creative Group
Wedding Planning and Coordination: Simply Weddings by Brit Bertino
Hair and Make up: Your Beauty Call